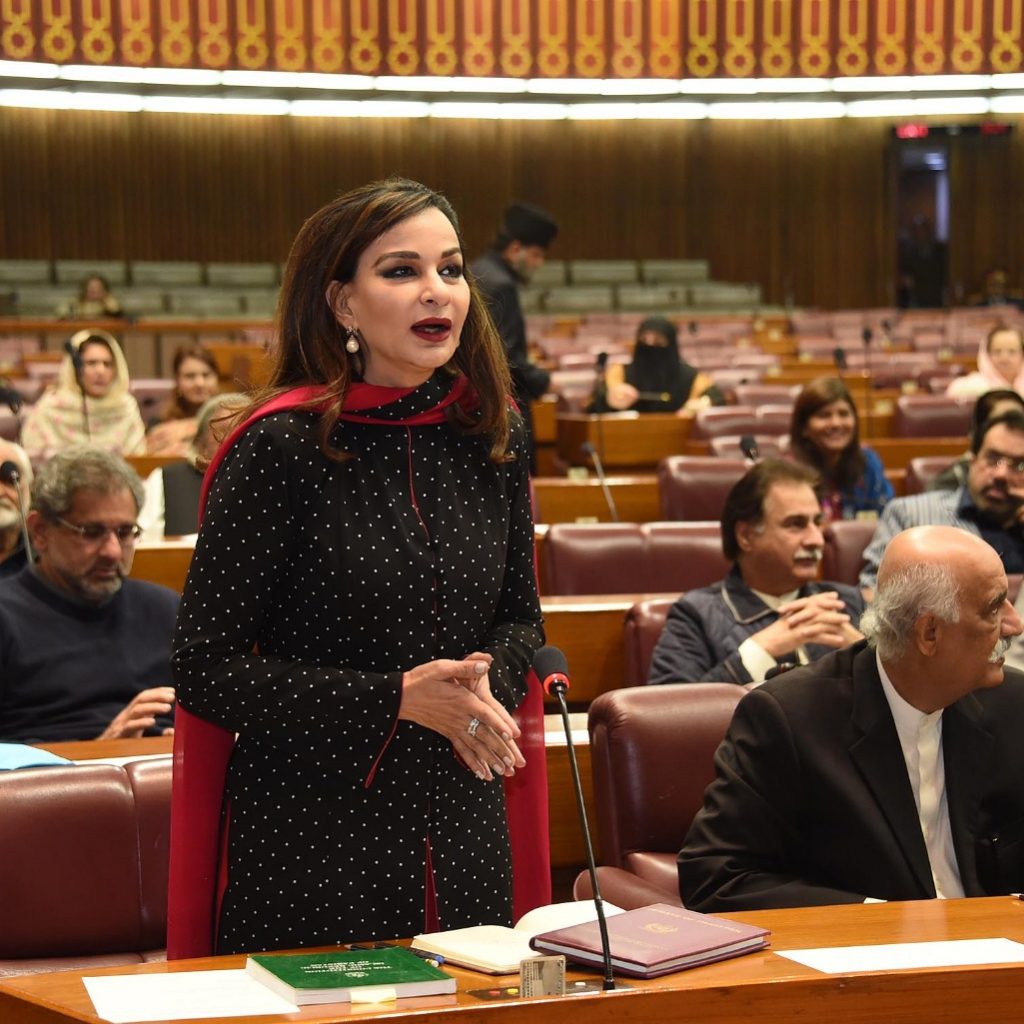 Islamabad, October 19, 2020: Condemning Captain Safdar's arrest in the Senate, Parliamentary Leader of the PPP in the Senate, Senator Sherry Rehman said, "Federal government saying that we are not the followers of Quaid e Azam is ironic as they are the ones who are openly disrespecting the law and constitution. What they are doing is against the Quaid's message and actions. Slogans of democracy should not frighten anyone. PPP, Sindh government, Chairman Bilawal Bhutto Zardari and all our party workers strongly condemn such arrests".
"What kind of an arrest was this where door locks were broken to enter in a private space? What was the urgency? All lines are being crossed. What kind of democracy is this? Sindh government is holding an inquiry into the matter. We will not allow the federal government to do such acts in our name. "she added.
"What is this government shivering in its shoes for? First jalsa saw their tiger farce circus where they broke doors and smashed equipment," she said, "Second jalsa was such a blow to the government that they started threats and arrests? This is how neo-fascism runs riot, with armed vigilante groups running riot in the name of "regulating people".
"The party which held the federal capital hostage for 126 days is now threatened by just two peaceful and democratic rallies. They have started arrests and are threating us with tiger farce. How can a democracy be run by threats?" Rehman questioned.
Speaking about the Karachi jalsa, she said, "PPP always honours the martyrs of Karsaz bombing. We are thankful to all our PDM friends who fully supported us and participated in it. The number of people are increasing with each jalsa. Why Are they so nervous? Abhi tou party shuroo hui hai! We have many more public meetings planned. We are not protesting on the roads nor are we blocking traffic. It is the federal government which has paralysed the economy".
"Media voices are being curbed and regulated. Money is being wasted on endless advertisements to block media space. How many channels will you block or buy? What all will be blocked? The truth will come out," she said while highlighting the media censorship.
She said, "The government is unable to run its offices let alone the country. We are a part of this country. Your threats and arrests will not scare our workers. The world is laughing at this incompetent government and are questioning why a peaceful movement like ours is being stopped".
"Has the PTI led government forgotten how it ransacked PTV and attacked offices? They have torn and thrown bills, urged people to start civil disobedience. Have they forgotten it all? They need to grow up and digest Democratic protest. This PTI taqseem Sarkar is dividing our country," she added.
Parliamentary Leader of the PPP in the Senate, Senator Sherry Rehman concluded by saying, "How can the PM say that he stands for democracy when this is what he is doing? Has he not heard of what happened to Louis XVI, who used to say 'L'etat c'est moi' ('I am the state'). You have to answer the country at one point, do not forget this. You have made two Pakistans, one for yourself and one for us, the majority. That is the truth, your majority is not real. You have to answer the country at one point, do not forget this".