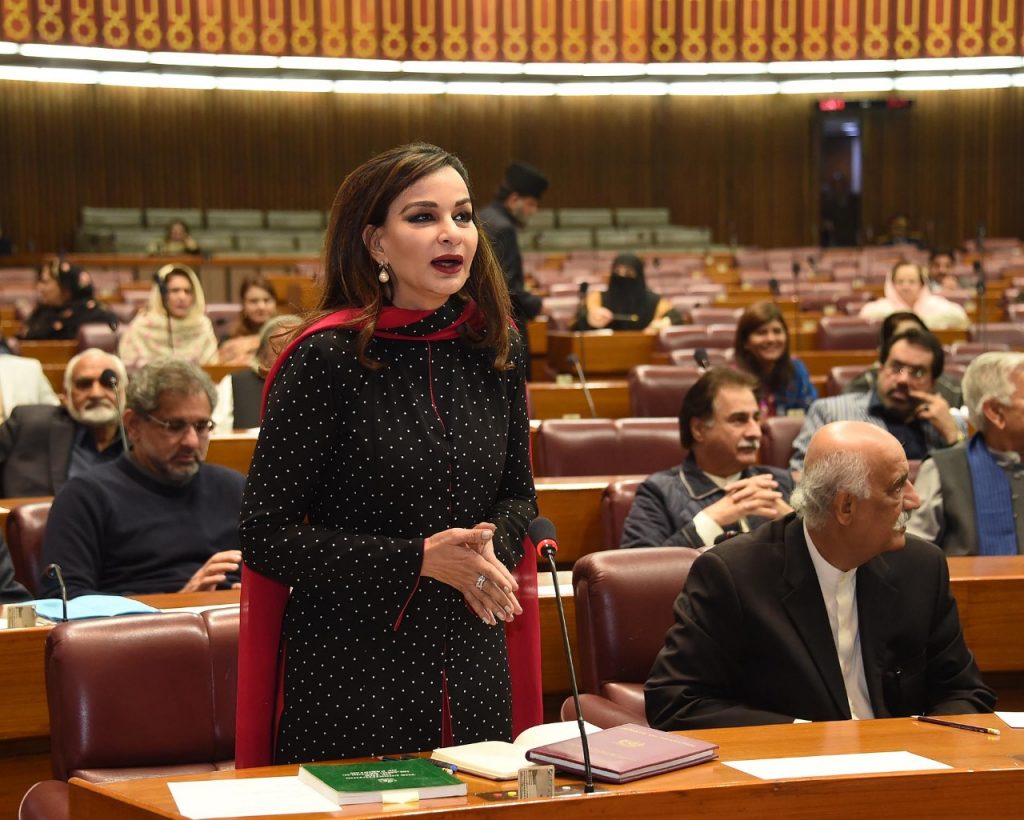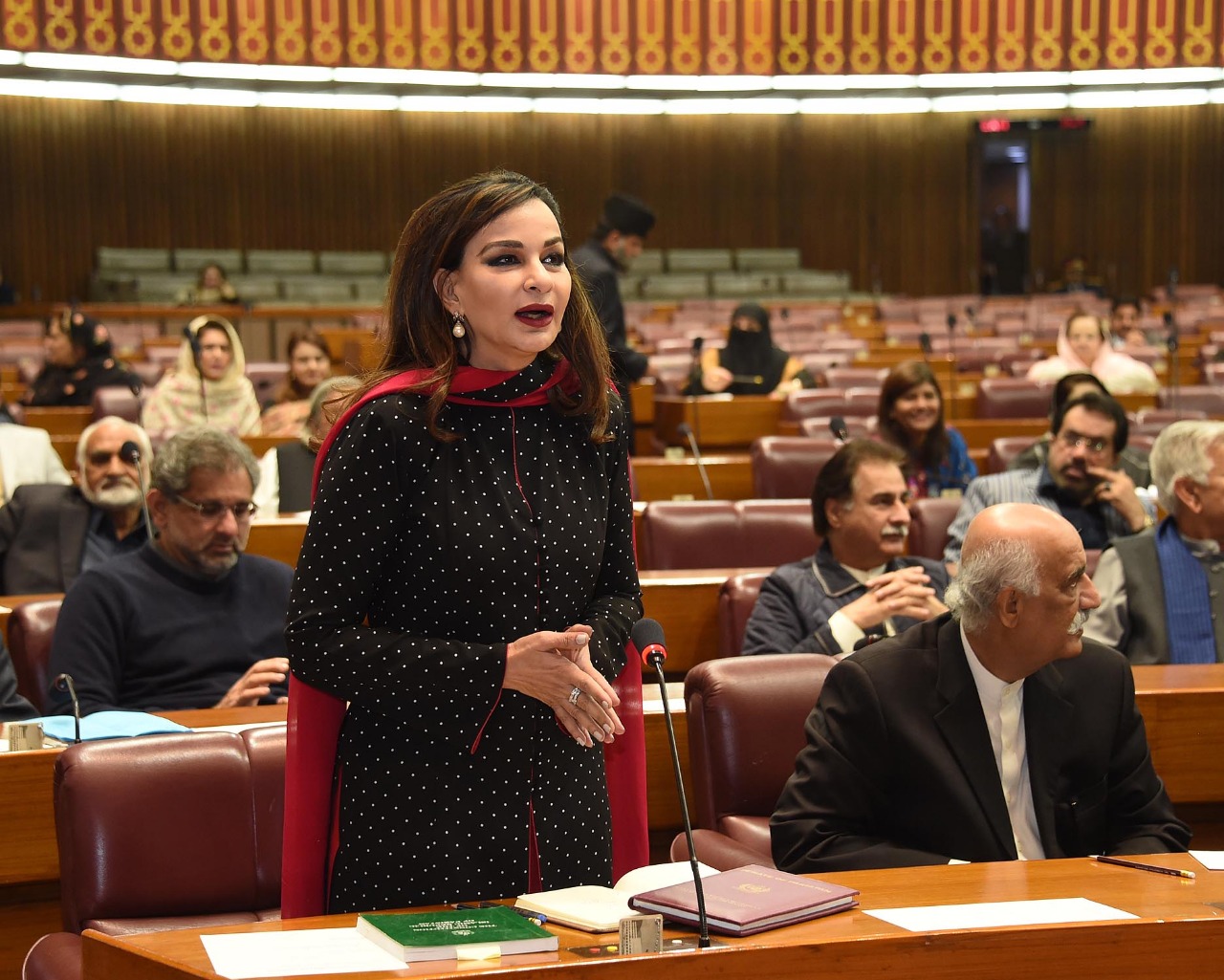 Islamabad, August 05, 2020: Opening the Kashmir debate in the senate, Parliamentary Leader of the PPP in the Senate, Senator Sherry Rehman said, "It has been a year since India has illegally put Kashmir under a brutal military lockdown. Indian Occupied Kashmir is the world's biggest land grab where Kashmiris have been subjected to torture, state brutality and mass violations of human rights. We must not forget that Kashmiris have the right to determine their future and any changes in their status, domicile, identity must be in consultation with the Kashmiri people".
"The people of illegally occupied Indian Kashmir have fought very hard state torture and ethnic cleansing at the hands of a neo-fascist prime minister of India. They are facing it to hold on to their inalienable right of self-determination which has been promised to them by the charter of the UN, UN Resolution and Pakistan. It has also been promised to them by India too which has taken these illegal and unlawful actions," she added.
Highlighting how India is trying to change the political nature of the game, she said, "There is a clock on changes being made in Kashmir right now. In very few situations all over the world have we seen such a brutal and mass state colonisation of an entire people, which includes a harrowing story of state torture, systematic rape, blinding and killing of innocent Kashmiris. Many human rights reports have come out on such actions by India, but they have been buried without action or consequence for India. And this last year has been extraordinarily difficult for the Kashmiris. Not only were they already in a lockdown, they have also been put under an inhuman curfew. In a global pandemic they have been unable to reach hospitals or to seek help in the midst of medical emergencies".
"When India did this illegal act, the world suddenly pivoted attention on Kashmir. India's story of repression and blatant violation of Hunan and political rights was no longer contained. Yet after the initial resistance by the brave Kashmiris to Indian military aggression, Modi moved fast under the guise of Covid-19 to muzzle the voices of the media there. New laws have been created in India, old laws have been quietly reformed to now prosecute individuals, journalists and all those who ever bravely report from New Delhi. The secular constitution is also being trampled. The old Nehruvian idea of India is under challenge" she said on the exclusionary extremism unleashed by Modi.
Rehman added, "Modi is going even further. Today, on August 5th, he will lay the foundation of a Ram Temple on Babri Masjid's ruins. He has chosen this date to inaugurate a temple at a historical Masjid's location. The RRS and Sangh Parivar will be there today trampling on the ruins of the Indian Constitution and its so-called democracy. This is not India's internal problem. They have chosen August 5th, with its links to Kashmir on the crumbling stones of a centuries old Muslim mosque".
"The Modi government had said in their manifesto that they will remove Kashmir's special status. Well, they have done it. Kashmiris rejected this forced take over and we vehemently reject it too," she added.
She questioned, "What is going on in the ground for the Kashmiris? Is one-minute of silence going to fix that? We are not advocating for a military solution as there is not one to any problem. But India has taken military action and for the last one year, there is muzzled silence in the valley. All their political leaders have been taken into preventative detention. Twenty-five thousand Hindus have been issued domicile certificates of Kashmir. Land ownership laws have been changed".
"The attempt is to change the demography. In case, anything ever comes up, if there's a question of plebiscite and India is called to take action by the powers that have forgotten these people, by the UN and international community, Modi will say that there are enough Hindus and those are the ones voting otherwise. That is his strategy," she added.
"Had any other country done this, it would have been considered rogue action because it is still disputed territory and they have tried to change international laws. Sanctions would have been placed for the rapes, murders and changes in the law. The ethnicity and the identity of Kashmir is being changed under our nose by a fascist anti secular Modi. How is the world doing business with India? Does economic power trump everything?" she questioned.
"If mainstream Indians are now beginning to take note of what Modi is saying then perhaps the international community might want to stop this wilful act of forgetting. It is an erasure of peoples' identity and history. Modi is making sure that it is an erasure of the idea of secular India."
Rehman said, "I principally appeal to the west as they are the ones who have brought to the fore a human rights philosophy, a universal declaration of human rights and they hold the entire world accountable. Unlike other Muslim countries, literally Malaysia, Iran, Azerbaijan and Turkey have stood together with us for Kashmir".
"Now there is a demographic colonization and religious apartheid which the Modi government is imposing on Kashmir. The world says we can't breathe but who can breathe in Kashmir? Are Kashmiri lives not important? Don't their lives matter? These are the questions which need to be raised," she added.
On creating an international buzz, Rehman said, "Federal government should have organised an international blitz according to a proper strategy and involved our embassies and teams in the UN and Geneva. Webinars should have been organised all over. There should have been a media blitzkrieg. The world needs to hear us".
"We need to talk further with the people of AJK too about the right of self-determination and political map-making," she added on Pakistan Kashmir unity.
Parliamentary Leader of the PPP in the Senate, Senator Sherry Rehman concluded by saying, "India must be taken to task and they must be told by the UN that this kind of religious apartheid and ethnic cleansing in Kashmir is unacceptable. Their attempted annexation is not acceptable and Pakistan stands with the Kashmiris until they get the right to determine their future".