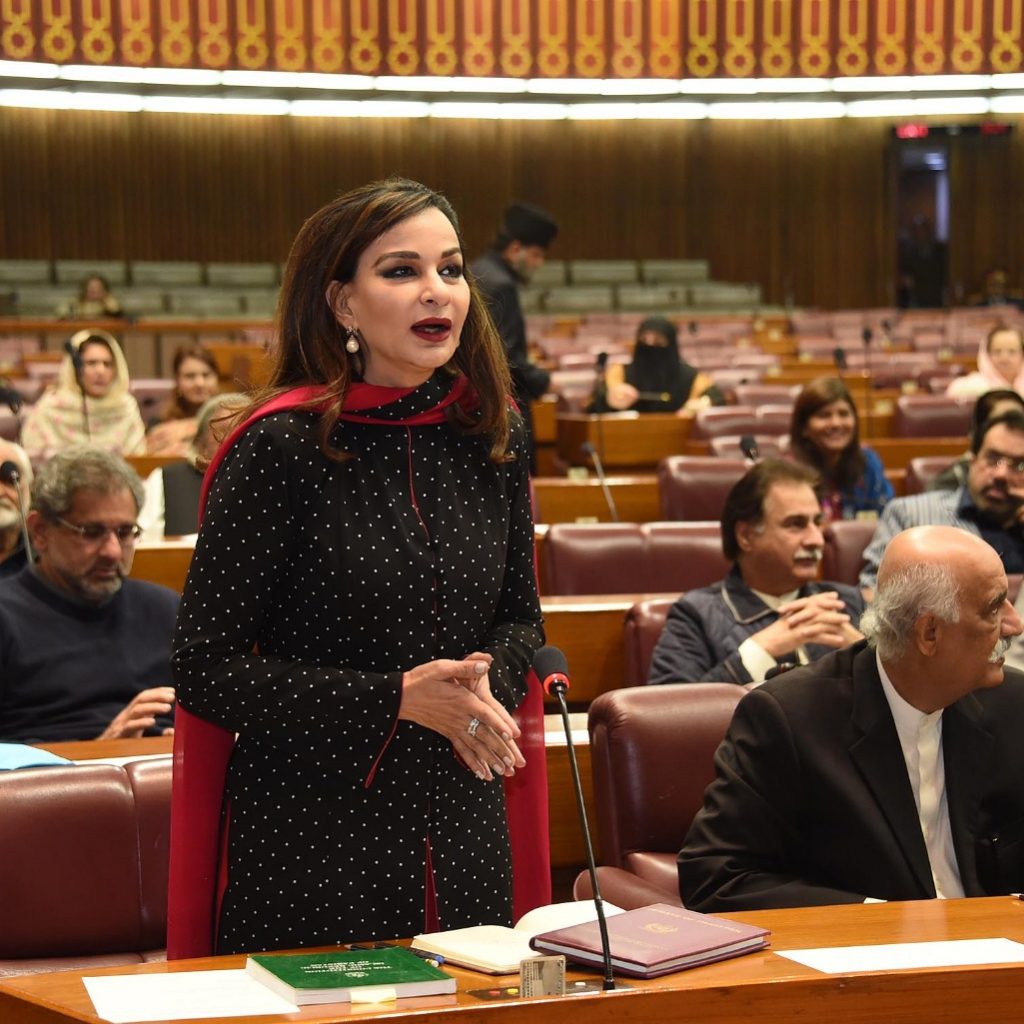 Islamabad, January 15, 2020: Starting the debate in Senate, Parliamentary Leader of the PPP in the Senate, Senator Sherry Rehman said, "The entire country is facing an unprecedented gas crisis. Because of a severe gas shortage, incompetence, cronyism and non transparent transactions by a Government that has neither done its homework nor is interested in governance. The inquiry being held is through NEPRA. If the appointments made in NEPRA are by the federal government then how can they ask the regulator to hold an inquiry over them? We reject this fake inquiry as obviously nothing will come of it and I guarantee that after 2 and a half years the government will still say that we are in crisis because of the last Government. They will not be able to explain why the power sector is collapsing, why it's circular debt has ballooned or why the country's total debt has reached unprecedented proportions.
"No one is credibly answering key questions on what led to the breakdown of our power sector. The blackout we witnessed reminded us of the blackouts in wartime in my childhood. Yet here, Tabahi Sarkar let this situation continue for three days but we are yet to see a response on this in the Parliament. Who is going to take the responsibility for this?" she questioned.
Highlighting the problems caused by low gas pressure, Rehman said, "Last year Sindh was being blamed but now that the pipeline is installed, what is the reason? Emergency tenders were launched in panic . We all know that there's an increase in gas supply demand every January. Why was this not addressed earlier? Capacity has to be increased for households and industries. The gas pressure is so low that it takes hours to even boil water. People are suffering in this cold weather but what does this government care? They have made their own arrangements and left the people to fend for themselves".
"If we look at the rates of Brent crude, there is clear discrepancy in numbers. This fiasco could have been avoided had there been some planning. Government could have saved billions on spot LNG purchases had it bought future contracts in summer when the prices for winter delivery were at their lowest. The spot rate of 17.32% of Brent quoted for the first two shipments to be delivered between Jan 20 and Jan 27 is far more expensive than the one offered during the summer for winter supplies and is significantly higher than 13.5% for the long-term contract between Pakistan and Qatar," she added.
Rehman said, "Due to their unprecedented mismanagement, our circular debt is rising. Power sector is being run on an ad hoc basis. Concerned ministries are busy targeting the opposition instead of doing their jobs. Governance is not a child's play. Doing talk shows and selling their false narratives does not equate to running the country. We were told that 14 cargos have been ordered but we don't even have that much capacity. What even is the truth? Who will be accountable for this? Why are the losses of 220 billion not explained? They should compare their rates with the previous governments and tell us which rates they are buying at. It's been 2.5 years now, high time that PTI government stops hiding behind the excuse of previous governments. Oil prices have dropped, during PPP's time in power, crude oil price was $147/barrel and now it's around $50. What is their excuse?"
Parliamentary Leader of the PPP in the Senate, Senator Sherry Rehman concluded by saying that, "FBR targets have been altered to appease IMF. Loans and debts have increased so much that what two previous governments couldn't manage in their combined tenure, this government has managed to achieve in just 2.5 years. Pakistan is seeing an unprecedented blackout and this government is responsible for it, not the last government or the one before it. We reject NEPRA's fake inquiry and the government must conduct an impartial inquiry into the matter".
Speaking to the reporters outside, Senator Sherry Rehman said that the concerned Minister failed to answer her questions.