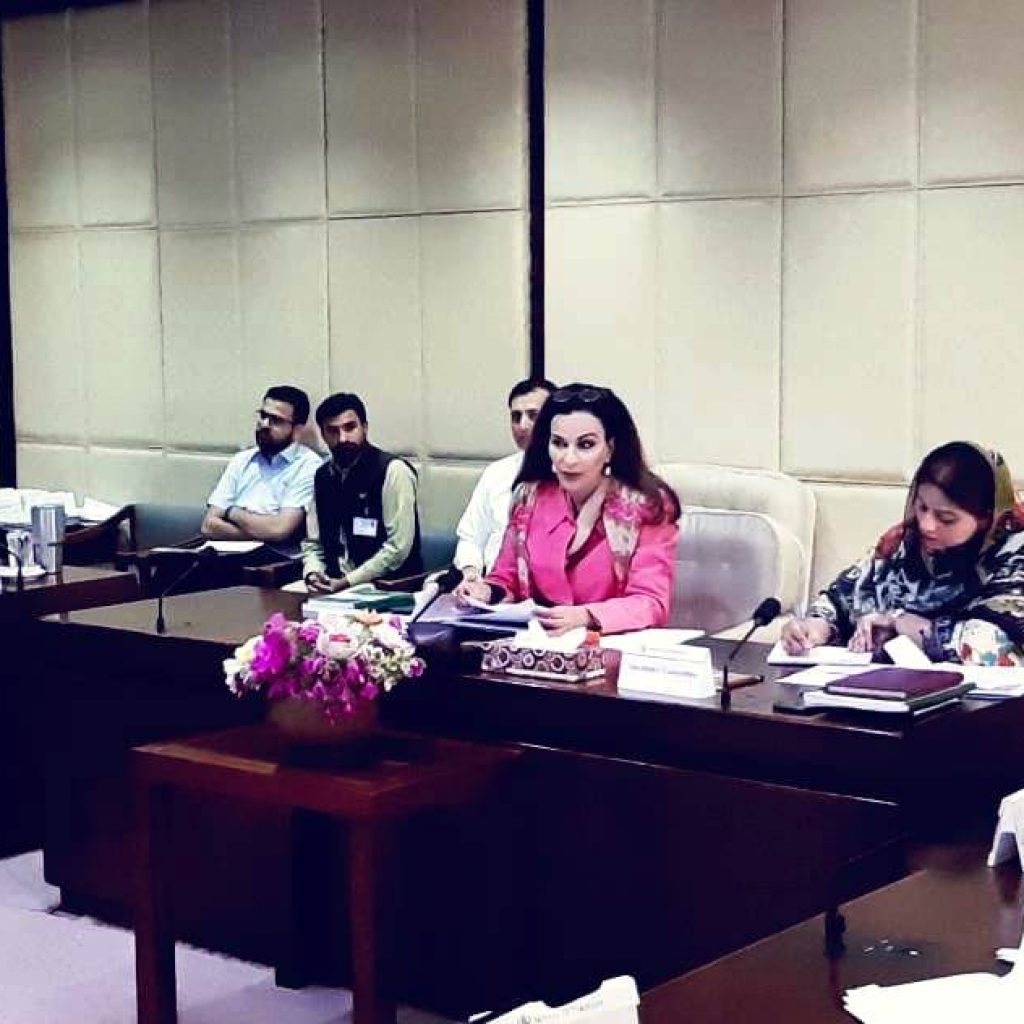 Sherry highlights three key development crises hitting Pakistan
ISLAMABAD, March 3, 2020: In a formal letter to the Chairman Senate, Senator Sherry Rehman has requested the holding of special sessions for structural issues that pose key risks to Pakistan, specifically its poor. She said, "I have repeatedly asked for sessions on structural issues that affect the people of Pakistan in many significant ways. As members of the House of Federation, representing all the provinces of Pakistan as well as federal territories, it is incumbent on us to address these issues, invite expert advice in subject-panels, and build public literacy and policy advice to both the centre and the provinces on record".
Senator Rehman suggested agenda items for the Committee of the Whole, on the key development crises hitting Pakistan. The three agenda items included water deficits, climate change and population crisis.
She stated, "Water at zero is a big looming crisis in Pakistan. According to the UN, Pakistan will officially be water scarce by 2025. Governments and communities both need to understand the stakes here, especially for the poor. Right now, 26 districts of Sindh and Balochistan are suffering draught conditions. Our agricultural and industrial processes and priorities must change. At this point only 20% of Pakistan has access to clean drinking water, while the rest consume fecal and industrially contaminated toxins".
Senator Rehman highlighted how climate change is transforming Pakistan and said, "In the last two years, Pakistan has moved from the world's 7th most affected country to the 5th. Last year Pakistan recorded the highest level of heat in the world in Jacobabad. Policy communities and parliaments need to start talking about reducing industrial and vehicular emissions as well as reduction in use of non-biodegradeable plastics clogging our water sources and storm drains. The Senate Climate Change Caucus has discussed many of these issues in detail, and suggests a broader discussion of the above."
Stressing the importance of a discussion on the population growth, Senator Rehman said, "It matters because its effect acts as a multiplier on other social and economic deficits, making it the single largest stress-inducer on creaky infrastructure, poor governance and diminishing resources. This is a very serious issue of critical public importance, and merits the Senate's attention, reports and follow-ups with the provinces".