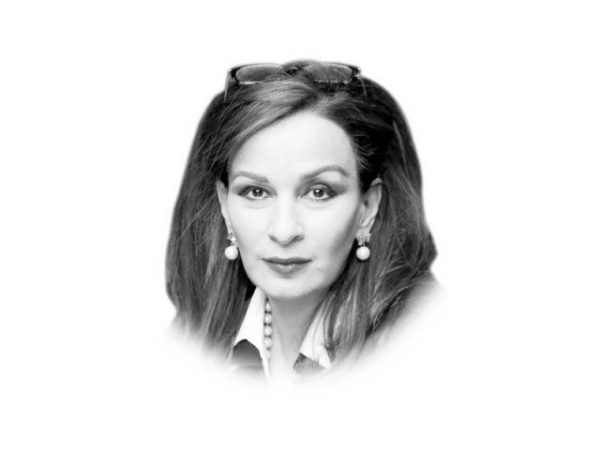 With US-Pak ties bracing for a Trump-Khan bilateral meeting in the White House, what can Pakistan expect from its erstwhile ally? Agendas will clearly focus on countering terrorism more than anything else, as well as Pakistan's key role in pushing the Afghan Taliban to do more. Among diplomatic niceties driven mostly by the US military's push to stay engaged with Pakistan's military on buffering their exit from Afghanistan, the politics of the visit will likely be boilerplate: Pakistan should do more on stabilising Afghanistan, while ramping up adherence to specific compliance metrics under FATF. At the same time broader economic dots will be linked to work done with IMF-regime benchmarks, and if Trump is in a good mood, he may entertain Khan to a state dinner at the White House, which is where this visit was curated. If not, it will be business as usual.
Behind the feelgood headlines, there will be some structural realities Islamabad should pay attention to. First, some clarity. In American eyes, stabilizing Afghanistan is Pakistan's big trump card. Islamabad would like it to be different, true, for all sorts of reasons, including the fact that there is a new Kabul, which is no backyard for Islamabad. Yet, in international equations hope matters as little as intention. The peace talks Zalmay Khalilzad has been intrepidly conducting with the Afghan Taliban, and proximity groups of other Afghans have gone a long way in breaking down barriers to talks, but in all reality not far enough if the Afghan Taliban still count violence as a means to boosting negotiating power. Once the US wanted to fight and talk. Now the Taliban seem to be doing so. For its part Pakistan has been instrumental in making the talks happen, despite huge obstacles to the timeline of planning for such endgames, and has been getting due if muted, recognition of its unprecedented efforts in the play. The listing of BLA as a terrorist group is one of the tokens of that recognition, as was the IMF coming down from its high table.
So while Pakistan will not go back to being the second-largest recepient of US Aid, which it should not, for reasons of ending structural clientalism, where will it stand in the next few years with America? Will the heavy lift in Afghanistan leave its mark? Will the facts on the ground matter? The short answer to that question is unfortunately, no. Why, because if future Afghan stability is entirely, or even partially made contingent on Pakistan's alleged good behaviour, then there is still a problem. In the past we have seen even an allied White House suggesting that every time Kabul or its hinterland was attacked, Pakistan be asked for an explanation call. And it was asked, without fail.
The past should be a lesson. While Pakistan remains locked into a world of back-channel diplomacy where decisions to cooperate are often made in off-grid rooms, the outcome for Pakistan has been sub-optimal. Aid has been poorly utilised on Islamabad's end, and stovepiped from Washington's. Bilaterally, after OBL surfaced in Abbotabad, Pakistan has remained on the defensive, unable systemically and behaviourally, to call out its allies for not securing Pakistan's end of an often-undocumented bargain. If joint successes were achieved on the CT field, for instance, often at great cost of Pakistani military lives, they rarely got a mention. The wiping out of Al Qaeda from South Asia by 2012, (which may again have become a predator) was rarely credited to Pakistan in American announcements until Pakistan government would insist on it. As one CIA "Do More" file on Pakistan would close down, another would open, while no one talked up successes. This example is not meant to illustrate any moral vacuity in American dealings with Pakistan, quite the contrary. In fact, on many levels, the Americans actually engaged better with Pakistanis than many other communities, yet as states, seemed locked on to a wormhole of cognitive disconnect. This dynamic was, and is propelled further by the politics and systems-mismatch of both countries. Pakistani statecraft was never hardwired for change, but today is even less adaptive to the new diplomacy needed in the US than it was a decade ago.
In this backdrop, plenty could go wrong for Pakistan if it is unable to tread the fine line between holding a lever and ring-fencing its limits. The Taliban are in no-ones 's control. The trendline on Afghanistan's peace process is complex, especially after Daesh-Khorasan. Khalilzad's talks are viewed now as only about negotiating a face-saving exit for America. The agenda is unarguably broader, with real attempts to protect constitutional and other key gains made in these years, especially with respect to women. But if nibbled down to the core, these could well be compromised or left to local agency to interpret. This dynamic could have its own cycle of unintended though not unforeseen, consequences. Even if the US military is less keen in rushing out headlong than the administration, and may attempt to leave the Afghanistan ridden with security contractors and spies, in many estimates the country will likely go through violent contests for power.
Where that will leave Pakistan needs no re-reading of history. Will Pakistan be able to tactfully telegraph this worry as PM Khan rushes to embrace his moment in the White House? Or will the short-term headlines blur focus from the main point: which is protect Pakistan from the crosshairs of hard new alignments in the region. Because the obvious structural shift that will equally impact the Pak-US equation is of course the latter's containment of China. For New Delhi, while this has meant an endorsement of American support in nuclear South Asia, this emboldening may ramp up regional instability. With Iran-US tensions on the boil, a modicum of Washington's diplomatic courtesies for Islamabad may stay on the menu, but these too will have a limited shelf life in direct co-relation with how things pan out in Afghanistan.
Islamabad should not be caught unawares, or unaligned with its own democratic institutions. Because when the storm gathers again, facts won't matter.
A version of this article appeared in Foreign Policy on 17-07-2019