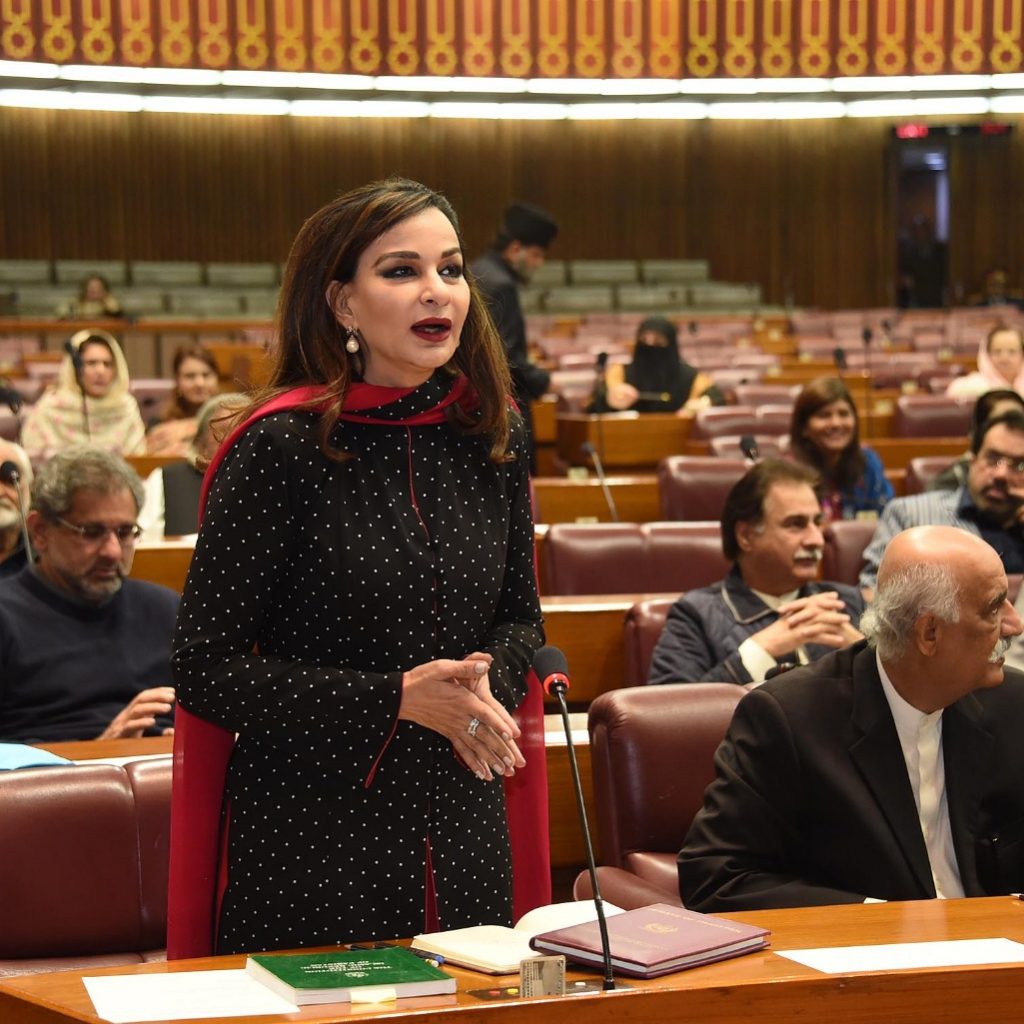 Islamabad, January 25, 2021: Opposing the Pakistan Electronic Media Regulatory Authority (Amendment) Bill, 2020 laid in the Senate, the Parliamentary Leader of the PPP in the Senate, Senator Sherry Rehman said, "Pakistan Electronic Media Regulatory Authority (PEMRA) is going to be used to interfere in media contracts now. It already has a terrible record. Media has no space in Pakistan under this government and Tabahi Sarkar is bent upon suppressing the media and voices of dissent".
"This Bill was not brought forward through consensus. PEMRA is a regulatory body with an appalling record. During General Musharaff's tenure, PEMRA was used to target media channels and journalists in an alarming way. Today, PEMRA has also become a tool for censorship," she added.
Rehman said, "PEMRA cannot be made the arbiter of reporters' contracts. It must not be given a fresh tool to censor the media. Working journalists definitely need contractual protection but PEMRA is not the route to any fundamental entitlement protections, in fact it is quite the opposite".
"The PTI government has adopted anti-media policies just to suppress the media in the country. Journalists are being pressurised to not criticise the PTI government. All of this is also being highlighted in the international community, which is causing embarrassment to the country," she added.
She said, "In the World Press Freedom Index for 2020, Pakistan ranked 145 out of 180 countries. Today, journalists are being intimidated, threatened, censored and punished. The PTI government is finding new ways to silence media workers".
The Parliamentary Leader of the PPP in the Senate, Senator Sherry Rehman concluded by saying that, "This Bill must be discussed in multiple media trade bodies in the country. Pakistan Federal Union of Journalists (PFUJ), Pakistan Broadcasters Association (PBA) and all-important media stakeholders must be taken into confidence. PEMRA cannot be given sweeping powers under the guise of worker freedoms. It is our duty to speak up against this curb on the freedom of our media".