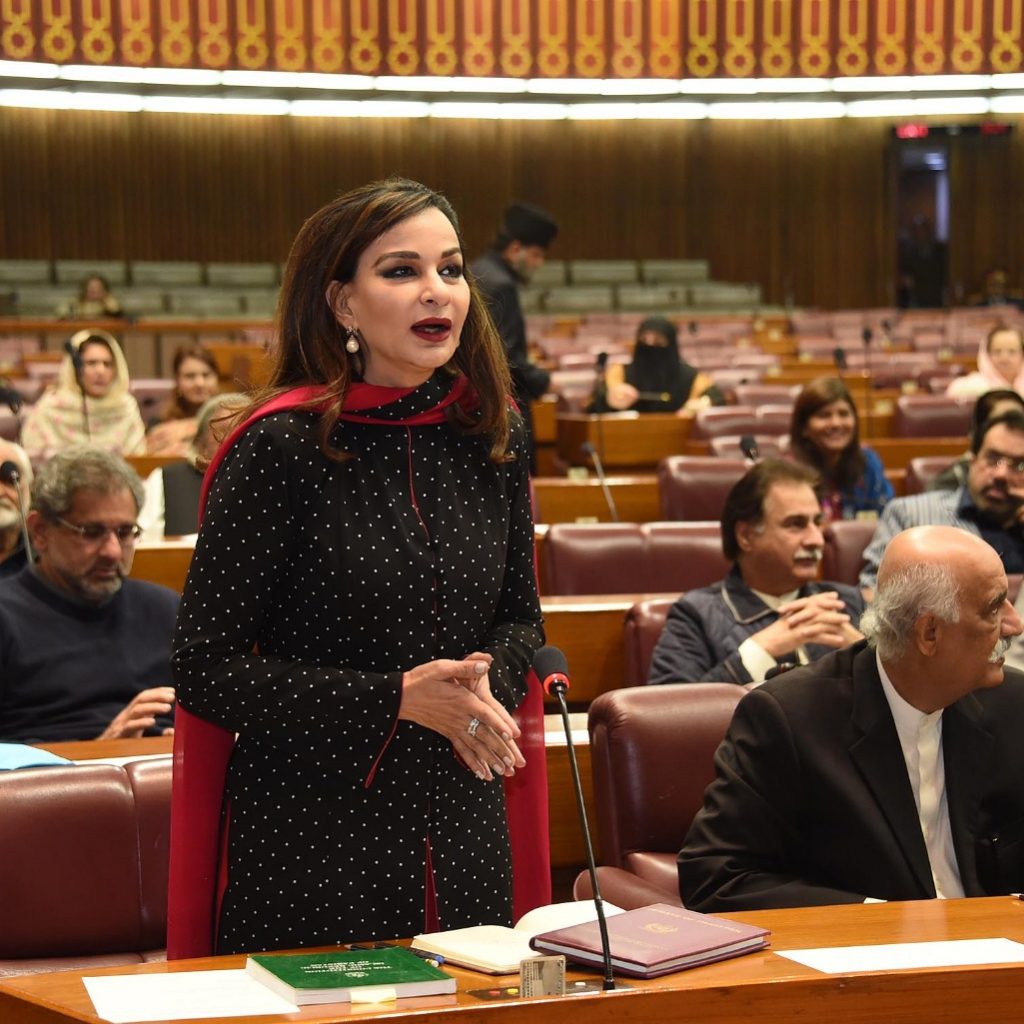 Islamabad, January 04, 2020: Starting the Senate debate on Hazara killings on a point of public importance, Parliamentary Leader of the PPP in the Senate, Senator Sherry Rehman said, "11 coal miners have been shot dead in Balochistan just because they belonged to the Shia Hazara Community. If this is not ethnic cleansing, then what is? This systematic killing of Hazara's needs to be stopped".
She said, "According to Pakistan's National Commission for Human Rights, more than 2000 members of the Hazara community have been killed since 2004. Moreover, more than 700,000 Hazaras have fled in a bid of better and safer life. This oppressed and persecuted community is targeted almost everywhere in Balochistan".
"These coal miners were working for the development of our country and their security is the responsibility of the state. If there are check posts all over Balochistan, then how can the terrorists escape? Why was there a lapse?" Rehman questioned.
Highlighting the plight of the victims' families, she said, "Hazara community members are sitting outside in the biting cold weather of Quetta, along with the bodies of their beloved ones, asking for an explanation and justice. It has been more than 24 hours since this happened and no action has been taken so far".
"Despite the magnitude of this tragedy, PM or the CM of Balochistan have not visited the families. Making phone calls to condole is not enough. They should have gone to support the grieving families. Our PM sat on the ground with half the cabinet members when something similar happened to the Hazaras in the past. What is PM Khan waiting for?" Rehman questioned.
The Senator said, "It is shocking that instead of controlling the situation, persecution of the already oppressed Hazara community continues. They have suffered enough due to this government's flawed policies in Balochistan".
"Combating terrorism is a persistent and serious issue that requires a strong strategic plan. Where is National Action Plan? NAP's poor planning and lack of government oversight has led to its monumental ineffectiveness," she added.
The Parliamentary Leader of the PPP in the Senate, Senator Sherry Rehman concluded by saying, "This continuous targeted killing of the Hazaras must be addressed and stopped. The government needs to stop hiding behind the opposition and take responsibility. Government's failure to protect its citizens is proof enough that affairs are out of their control. PPP is standing in solidarity with the Hazaras and will ensure that they get the justice they deserve.