Don't burden culture with the task to save Pakistan: Sherry Rehman
Our often forgotten and beleaguered culture and arts took centre stage on Sunday evening on the third day of the sixth Karachi Literature Festival. The iconic 007 board room at the Beach Luxury hotel was swarmed by the old and young alike to hear Pakistan's former ambassador to the US, Sherry Rehman, and Jude Kelly, artistic director at the South Bank Centre, in conversation on Pakistan's complex cultural equation.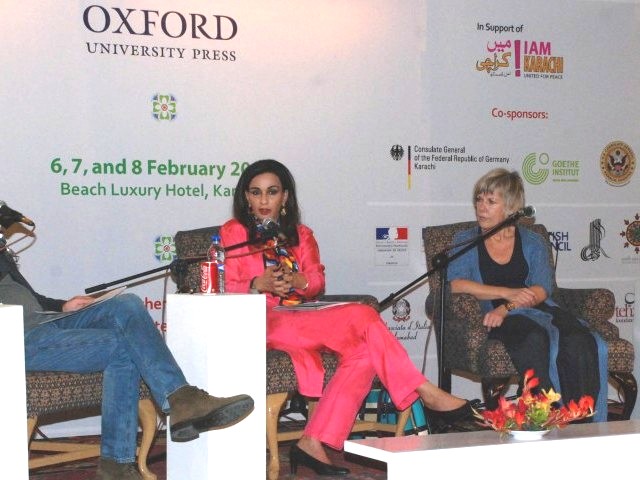 The session 'Can Creative Pakistan undo Unstable Pakistan' began with moderator Peter Upton, country director of the British Council Pakistan, drawing attention to the array of issues faced by the country, including a faltering economy, terrorism, and lack of a consistent foreign policy. Upton posed the question whether Pakistan could afford to worry about art and culture while the country was entangled in such a grave crisis.
Highlighting the longest conflict in Pakistan's history, the war against terrorism, Rehman enquired if culture or arts could rescue the country from the hole we've collectively dug up. "I wouldn't burden culture or the arts with the responsibility of rescuing the country," she said. "It is the responsibility of the people who get elected and are in the business of running Pakistan." The 54-year-old former diplomat added that without culture, we will have little space to enable our democratic transition.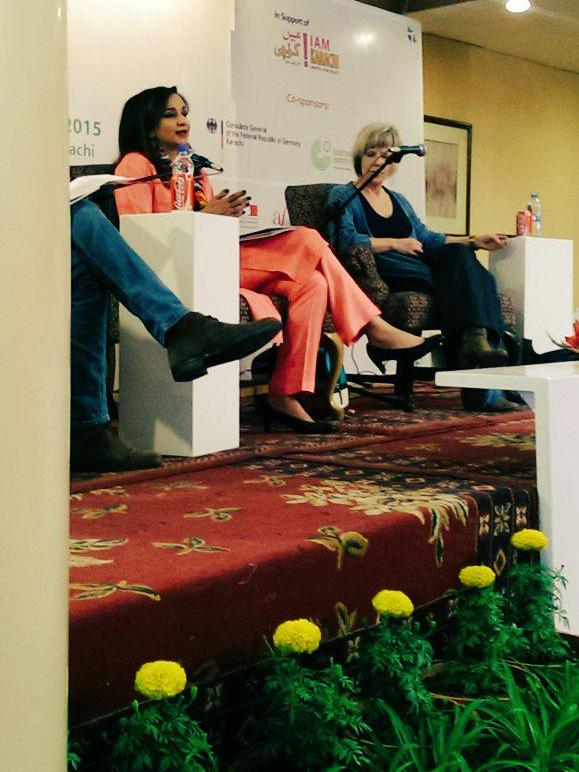 Culture, according to Rehman, provides space in countries like Pakistan where the democratic transition is fraught with challenges and the country is simultaneously fighting many battles and existential worries. But in Pakistan, culture has also been in the frontline of many policy controversies, she noted.
Explaining her view she said that in our country, dictators had harnessed culture as a tool to legitimise the illegitimate usurpation of power. "We shouldn't ask an artist to harness his work in the service of a political good," she said. "Art must be disruptive and to its own good." She noted that democracy required a constant two way public conversation. She emphasised that Pakistan needed more town hall setups like these cultural events that enable open conversations — ones that are crucial to redefining culture.