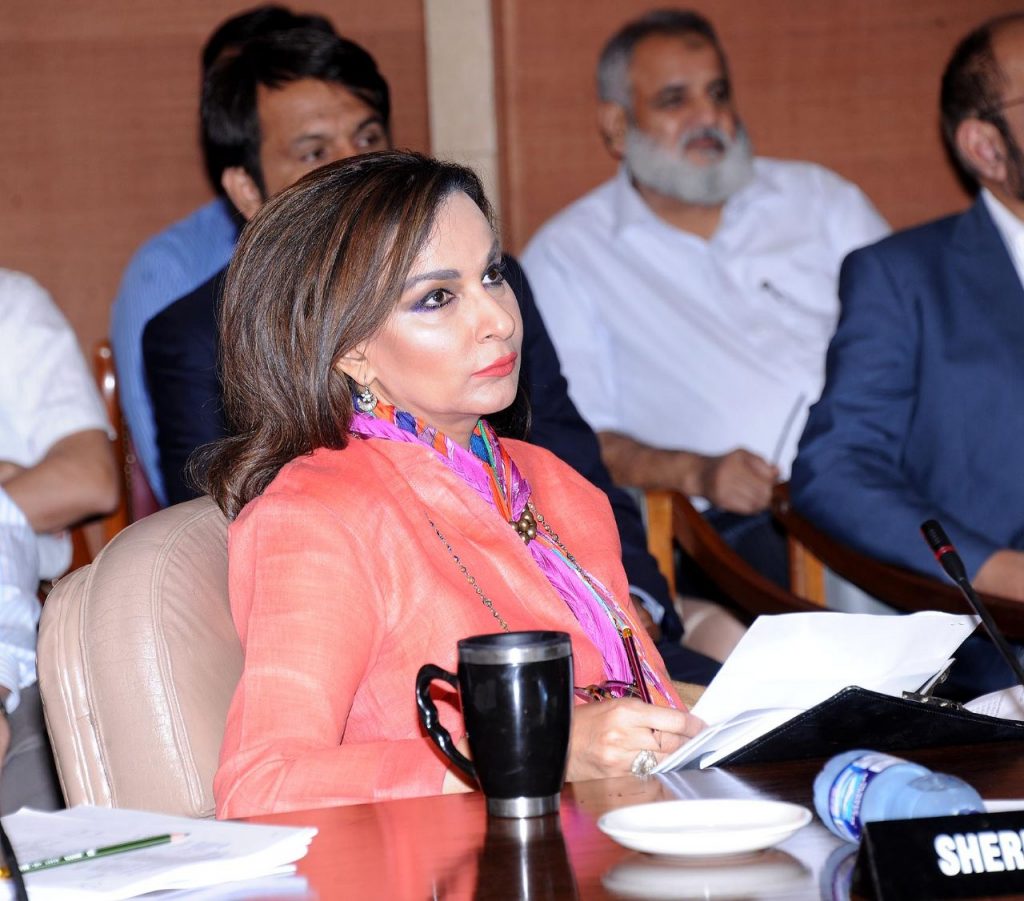 ISLAMABAD, March 28, 2020: While highlighting the current COVID-19 crisis in Pakistan and commenting on the capacity of the state of our healthcare system to withstand a pandemic, PPP Parliamentary Leader in Senate, Senator Sherry Rehman said that, "Our healthcare system needs urgent help and upgradation. According to open source information only 215 of our current 7,600 medical facilities have isolation facilities, while beds are under 3000. Sindh is doing its part by creating many more facilities but we all need to come together and pitch in."
She said, "Our doctors go beyond the call of duty and we must stop ignoring their calls. Doctors in many public sector hospitals are not even being provided with the basic N95 masks or gloves. They need tests kits and ventilators to fight this virus. Doctors and nurses from PIMS, who were tasked with screening coronavirus patients threatened to walk off the job this week if the government didn't provide them with basic equipment like masks and gloves. They should be provided with protective gear or we will not have doctors left to fight this".
"Considering the health emergency, we are facing, there is no justification for the federal government to not have a daily coordination meeting with the provinces. In this moment of crisis, politics must be set aside and all provinces must be on the same page in containing the COVID-19 pandemic", the Senator added.
"If we don't take proactive measures to contain the virus, we may end up seeing a much bigger crisis of capacity as our healthcare system simply cannot accommodate the rising numbers. It is alarming that more than 170 COVID-19 patients are fighting for one intensive care unit bed. Failure to enforce precautionary measures may cost Pakistan the lives of as many as 140,000 people", the Senator added.
The Senator lauded Sindh government's efforts and said, "Sindh has taken the tough decision on a full lockdown, while moving ahead with creating health emergency capacities and urgent design of a transparent corona relief program for the daily wagers affected by lockdowns".
While commenting on the economic aid provided by the international community, the Senator questioned, "How is this economic aid being distributed to the provinces? World Bank and Asian Development Bank (ADB), along with other countries, including China, have pledged generous aid commitments and the government keeps announcing relief amounts but the provinces have not seen any of it yet. The federal government needs to be more transparent with disbursements and act fast to shape a coordinated response. We do not have the luxury of learning from hindsight, but lessons from other countries are in front of us. Why were PPE kits, testing kits, ventilators and other emergency needs not ordered for the whole country until the National Security Committee called for it? Each days delay is costing us valuable lives and causing anxiety among the public".
Senator Sherry Rehman concluded by saying that, "Measures like forced distancing allow space for health systems to crank up emergency facilities. There will be no stocks, economy, or business left if lives are not saved first."