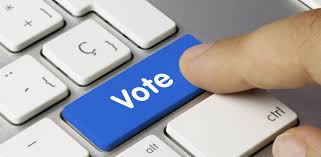 ISLAMABAD, September 25, 2018: Former Leader of Opposition in Senate, Senator Sherry Rehman, shared her reservations about the 'i-voting' system which is to be used by overseas Pakistani voters in the upcoming by-elections, saying, "It is great news that overseas Pakistanis can now finally cast their votes. However, it is worrisome and dangerous that a project of this scale is being rolled out in haste. How is this untested system being used for the upcoming by polls?"
The Vice-President of PPPP said, "The system came with no guarantees and this has emphatically been highlighted by PPP. Not that PPP is against voting of overseas residents but it is the system, the mode of implementation that is the main concern. It is important to note that the task force set up by the ECP had, itself, expressed reservations. A lot of red flags can be raised by simply looking at the outset of this initiative."
Rehman pointed out, "First, the system should go through multiple trials and scrutiny by experts in online voting technology and the parliament. The identity verification process which involves private e-mail servers, open to data miners and manipulation, does not make sense. Why not use the already established fingerprint system and database that we have? This is being used all over the world even by major financial institutions. If we are to do this, we should do it right out of respect for the sanctity of each vote and to uphold the legitimacy of our democratic process".
"Second, if the project goes as is, without expert or parliamentary oversight, it is open to criticism and questions of its credibility. Therefore, the i-voting system must be thoroughly debated in both Houses of Parliament. If ECP cannot handle the Results Transmission System (RTS) in Pakistan, how are we supposed to trust them with i-voting in foreign lands beyond their jurisdiction? This is a legitimate question that they must provide a solid answer to," Rehman added.
"Third, the ECP must ensure that the software is foolproof and the process is transparent. What mechanisms are in place to guarantee that there will be no manipulation and tampering of votes? Are there any additional safeguards for places flagged as high risk areas for voter fraud?" the Senator continued.
"Lastly, the 'i-voting' system, like most technology, is vulnerable and difficult to protect without the proper expertise. Does the ECP have a guideline on how it will respond and guard the system from cyber
crime, particularly hacking? What is the standard operating procedure in the event that the system fails, crashes or gets hacked?" questioned Rehman.
Rehman concluded her statement saying, "There are around 8 million overseas Pakistanis and for the 37 constituencies in this by-poll, there are over 600,000 overseas Pakistanis who may cast their votes. Their votes have the capability to change how elections turn-out in Pakistan. Haphazardly introducing an important project like this will only further cast a shadow of doubt on an already controversial and highly-contested election. The government and the ECP must do its due diligence and ensure that it has done everything in its power to assure the nation that the technology will not be compromised. Anything less than that is unacceptable".