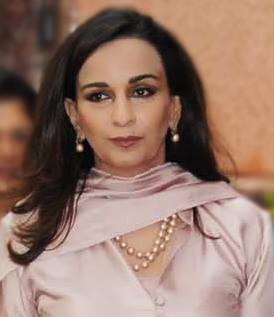 November 23, 2018, ISLAMABAD: PPPP Vice President and Chairperson of the CPEC Committee in Senate, Senator Sherry Rehman said, "The PPP strongly condemns the attack on the Chinese Consulate in Karachi. The terrorists' heinous goals were thwarted thanks to the timely and brave intervention of the Sindh police and Rangers.
Our prayers are with the families and loved ones of the martyred policemen, Ashraf and Mohammad Khalid who lost their lives protecting the peace in Karachi today".
The Senator added, "We are all on one page about protecting our friendship with the Chinese people, and terrorists are not going to be allowed to disrupt any such relationship."
Rehman reiterated Pakistan's support to China, saying, "The PPP expresses its strong solidarity with our Chinese sisters and brothers. We are in this fight together and the investigation following this attack will be on top of the Sindh government and law enforcement agencies' agenda".