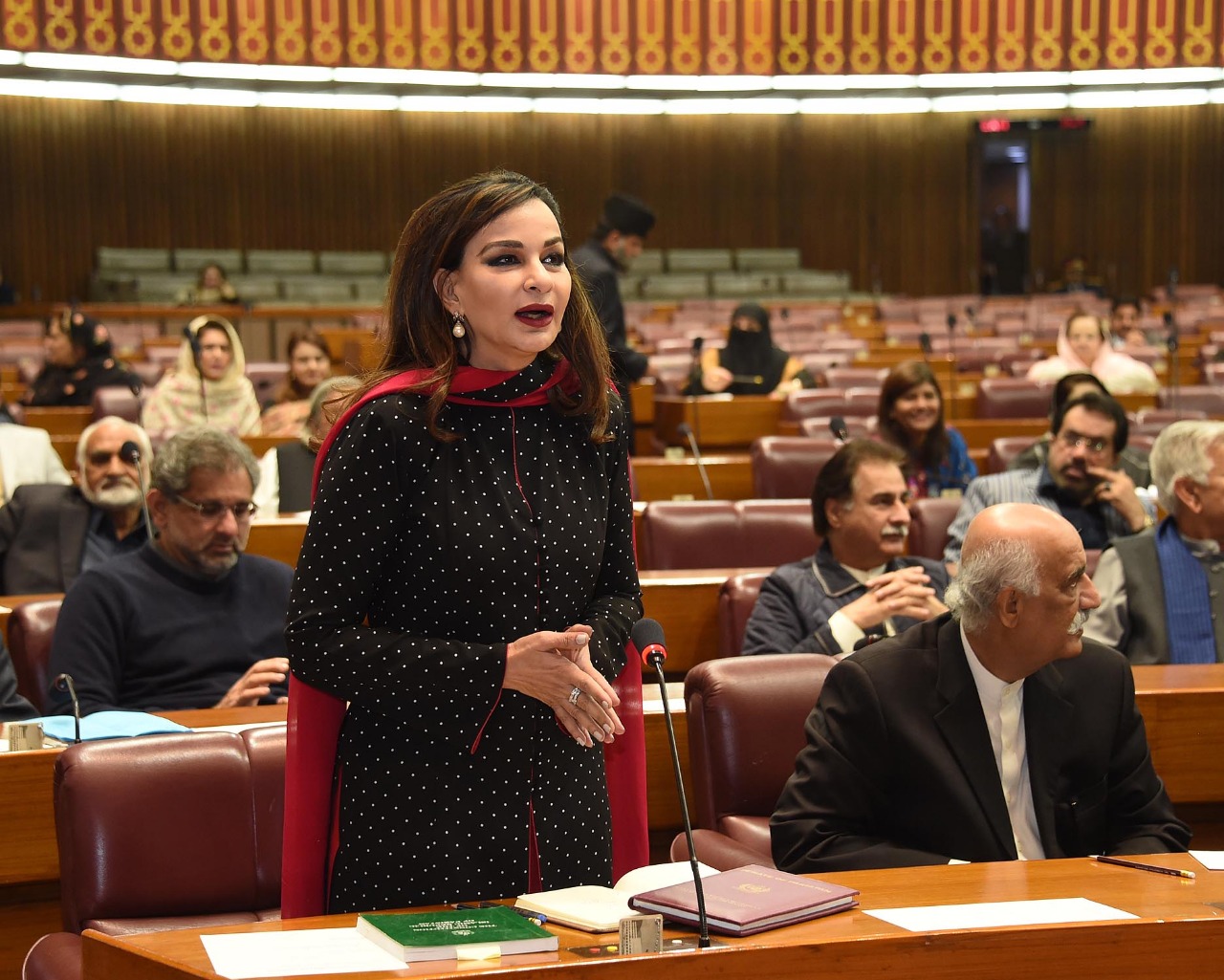 ISLAMABAD, March 1, 2019; Speaking on the floor of the House during the joint session of parliament, PPP Parliamentary Leader in Senate, Senator Sherry Rehman reiterated the PPP's support for the government amidst the escalating tensions between Pakistan and India. Rehman said, "PPP has made the decision to stand by the government in this perilous time regardless of our political differences. PPP gave Pakistan stability and constitution during the most trying times in our history. We made Pakistan a nuclear state and on this alone, attacks similar to those suffered by other countries were never launched against Pakistan. Today, all of us here proved that whenever anyone tries to hurt Pakistan, we all will unify".
"The parliament's support is crucial during crisis and the government must be mindful of its significance. Not as a favour, but as a duty to the nation, to the armed forces, to the flag and to the constitution. When the government respects the parliament and takes it on board for consultation and support, this institution will respect you back. PPP's government, led by former President Zardari was able to look America in the eye and close the Shamsi airbase after the Salala attack. How? By using the strength of the parliament," added the former Senate Opposition Leader.
Speaking on the stand-off between India and Pakistan, Rehman said, "India has been the aggressor in this entire episode. They started it. The world has changed, so has India. We must know it is no more Nehru's India. Kashmir too, has changed. No country ever remains unchanged. Today the aggressive Modi government is in power, tomorrow it could be someone else. Twenty-one parties in India have said that Modi is instigating a war for his personal political gains. We must take notice of this and appreciate these parties. They have seen that no F-16 was shot down. We did not violate their borders and it was them who committed an act of war".
"I pay homage to Hassan Siddiqui, the Pakistan Army and the Pakistan Air Force. Letting the Indian pilot go back home is a humanitarian gesture. I am glad that he was rescued from the mob that attacked him shortly after his crash but the fury of the Kashmiri people is understandable and justified" the Senator continued.
Later speaking in the Senate, Rehman asks, "Although he should be released, what was the hurry to send the Indian pilot back? India did not even bother to call or show any intent to have a Kashmir dialogue. Hopefully the crisis would end and we will play our part in it. This latest crisis showed that Pakistan is not only more politically mature but is strategically superior to India. But what has Pakistan asked for? This is hard politics. Consider what India would have done".