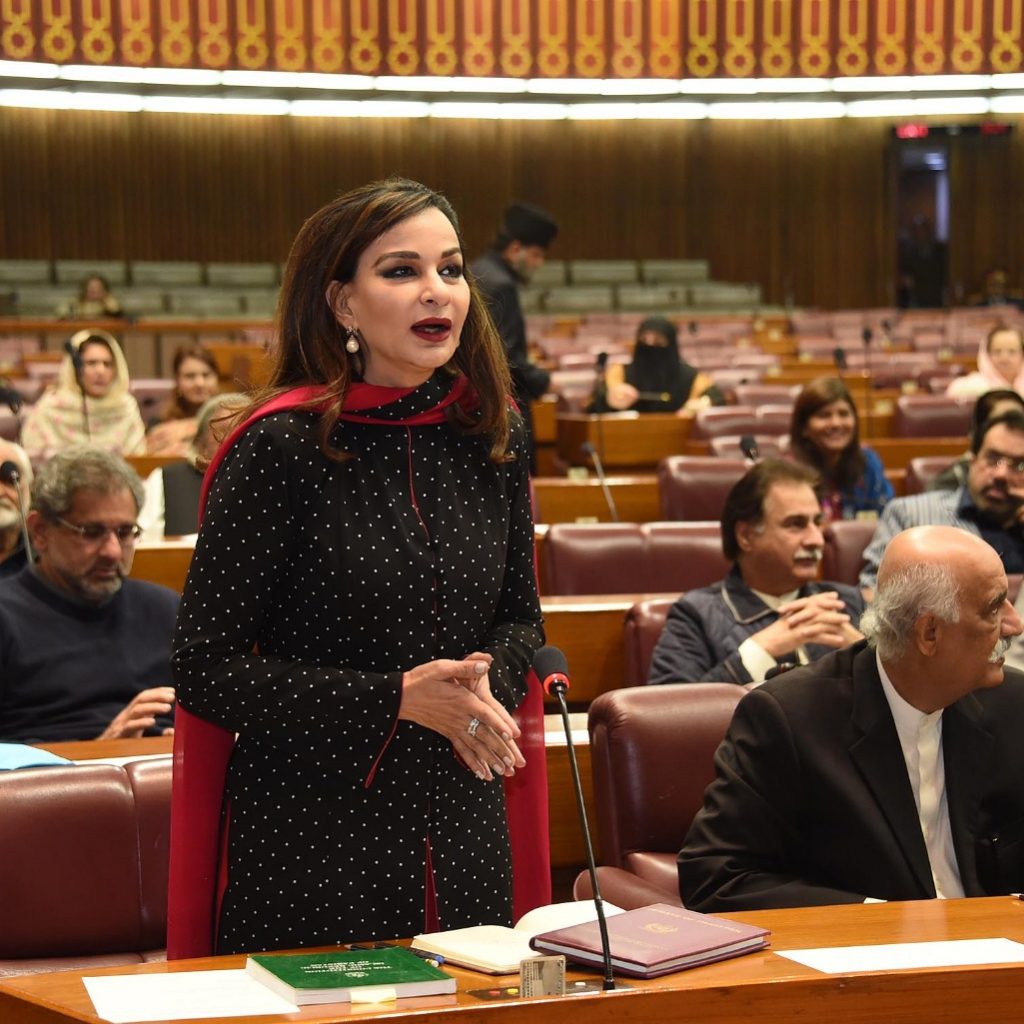 Islamabad, June 21, 2021: Criticising the government's ambiguity on Osama Bin Laden, PPP Parliamentary Leader in the Senate, Senator Sherry Rehman questioned, "How can he be declared a martyr when he is responsible for the deaths of thousands ? Osama Bin Laden is a terrorist and anyone who says otherwise is belittling the sacrifice Pakistan made in eliminating Al Qaeda from the region. The fact that they are re emerging is a real cause for concern, especially as US forces leave Afghanistan and Pakistan could well be trapped into taking the fall foe everyone else's failures ".
"Government's reticence on this issue is a cause of real worry, but I belong to a party which clearly and unambiguously believes OBL is a terrorist. At no point can Pakistan start embracing an international terrorist cohort that our government and military and civilians sacrificed our lives and capital for," she added.
Rehman questioned, "Why is it so hard to call OBL a terrorist when he was responsible for targeting so many Pakistanis ? The country has paid such a heavy price for fighting terrorism, and returning to confusion on who constitutes a terrorist will throw us into a dangerous vortex of policy confusion and collateral damage from the escalating violence in Afghanistan. From 2008 our anti-terrorism policy was very clear; we stood for hours on the floor of a joint closed session of Parliament to persuade our majority. This sudden political coyness about terrorism today is unsustainable as national security policy, let alone foreign policy. The PPP at least has worked hard to ensure that our sacrifices do not go in vain and are acknowledged by everyone so, this emerging ambiguity about terrorism from PTI government is outrageous".
Condemning PM Khan's irresponsible statement about women , Rehman said, "It is shocking that he is blaming the way women dress for getting harassed and rape. What's even worse is the fact that this is the second time he has made such insensitive remarks regarding women".
"Whether it's our laws or even our religion, which is very clear that respect for women is the responsibility of the beholder. No man has the right to blame women or how they dress, for violence, rape and crimes against women," she added.
Rehman questioned, "Does the PM not know that by saying women should dress a certain way, he is giving oppressors and criminals against women a new narrative to justify their behaviour? There is no justification for a prime minister to talk this way".
"His comments are irresponsible and reflect poorly on Pakistan's international image. If this is what the PM of our country is saying, how can we expect the women to feel safe and raise their voice against the harassment they face?" concluded President PPPP, Senator Sherry Rehman.