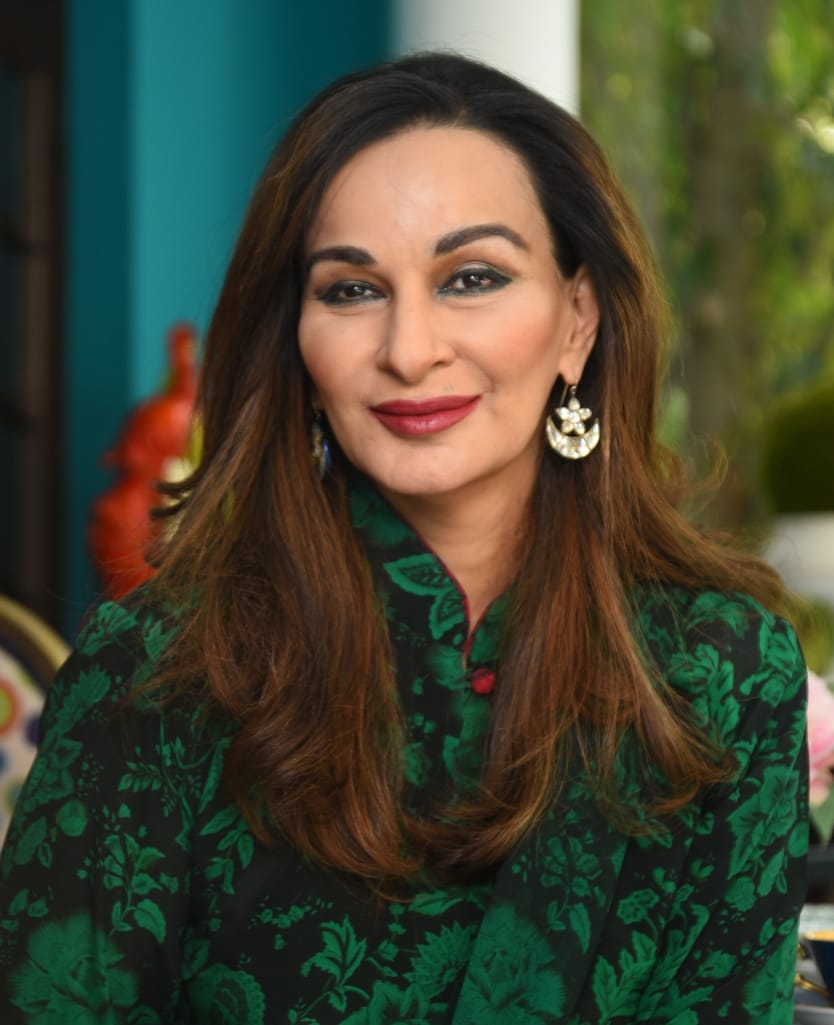 Taking notice of the recent petrol hike, Pakistan People's Party Vice President and Chair Foreign Affairs Senate Standing Committee, Senator Sherry Rehman said, "While international oil prices slide down to 2% this week, Tabahi Sarkar hikes petrol prices by a whopping Rs 5.40/l mid-month. On what basis has the PTI government increased the petrol prices? People are already facing skyrocketing inflation, spiralling gas prices and now another petrol bomb has dropped on them".
"It is shocking that this is the second time the prices of petroleum products have increased in the last 15 days. The government increased the price of petrol by Rs5.40 per litre and that of high-speed diesel (HSD) by Rs2.54 per litre. The new price for petrol will be Rs118.09 per litre, diesel will be Rs116.5 per litre, kerosene will be Rs87.14 and that of LDO will be Rs84.67," she added.
She said, "Tabahi Sarkar has hiked petrol prices by Rs 31/l in the last 3 years. Now the petrol prices will be hiked once again to meet the Petroleum Levy of Rs 620b. PTI government had vowed for the tsunami of change. In reality, the whole country is facing a tsunami of inflation & countless petrol bombs".
"As if this was not enough, Pakistan might be hit by a brewing LNG crisis again during September and October as Na ehl Sarkar has still not bought eight spot LNG cargoes. The government refused to procure the LNG at the rate of $13.787-$16.0 per MMBTU (per million British thermal units). It is surprising that Pakistan LNG limited has not uploaded the details of the bids it received on its official web site. Even private companies such as ENHRO has been asking government to initiate the dry docking a year ago, but they have been delaying it. The government is now blaming Engro and SSGC (Sui Southern Gas Company) for the looming gas crisis. Let's not forget, the federal government has also delayed the purchase of furnace oil and ended up buying it in haste at an exorbitant price. PTI cronies are making billions out of this crisis. Who will take the responsibility for this crisis?" she questioned.
She said, "While the petroleum prices have gone through the roof, which has affected the daily lives of the common citizen, who is already burdened by the spiralling gas prices, LPG cylinder prices have been hiked by Rs6/kg. The price of LNG is now 20 times higher in rural areas. Why is the Petroleum Division silent? PTI mafia has also pocketed a whopping Rs 20 billion by misusing the Liquefied Petroleum Gas (LPG) Policy".
Parliamentary leader of the Pakistan People's Party in Senate, Senator Sherry Rehman concluded by saying, "We reject this increase in the petrol prices and demand that the government must immediately withdraw this decision".