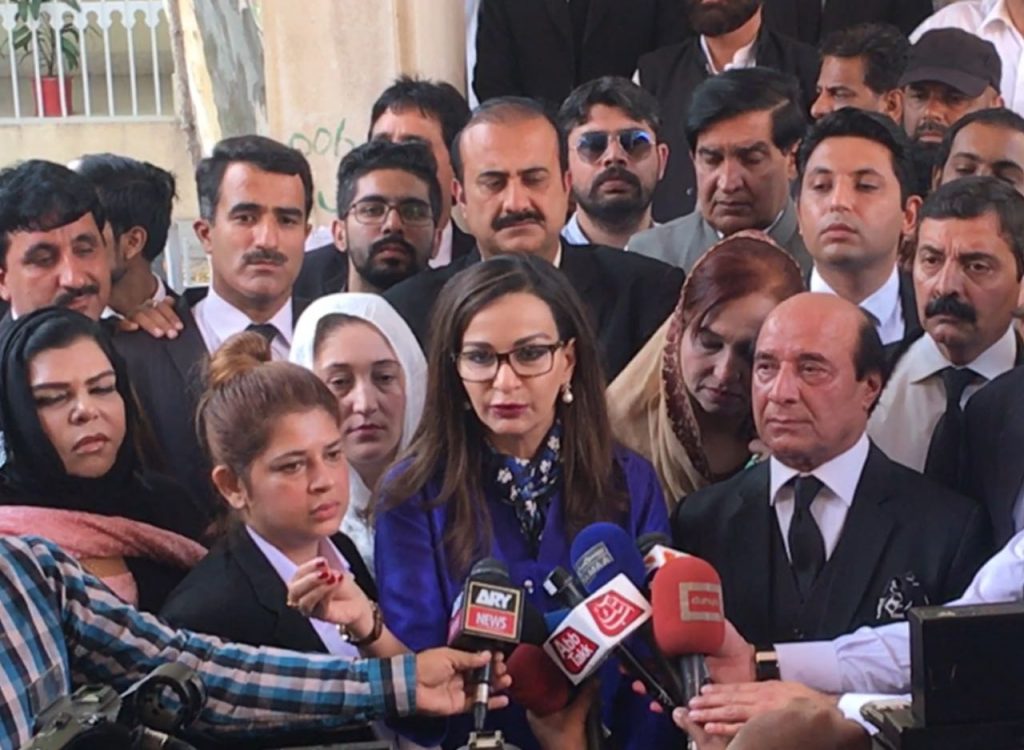 Karachi, February 07, 2021: Addressing a press conference on Senate elections with Senator Raza Rabbani, PPP Parliamentary Leader in the Senate, Senator Sherry Rehman said, "PPP is a staunch supporter of transparency in elections but the overnight ordinance introduced by the government one day after both Houses of parliament were prorogued is a clear attack on the parliament's inalienable right to amend the Constitution, as well as pressure on the court which is seized of the same matter in yet another move via presidential reference. Constitutional amendment is the parliament's job and it cannot be changed via Presidential Ordinance. What will happen, for instance once the ordinance lapses in 120 days and elections have been held under it? This kind of misrule has never been witnessed in Pakistan before, and inept advisors are plunging all the institutions of the country into crisis."
"This government is taking Pakistan into a constitutional crisis by issuing an overnight ordinance to change the senate balloting mode while a reference on the same election is in court and a bill to amend the constitution is still in the parliament. Is this a tactic to pressurize the court? she questioned.
Rehman said, "Parliament and the Presidency have been made into ordinance factories to manipulate the elections. The PPP is totally in favour of transparency, but this is not the way, certainly not in bits and pieces to suit their own political outcomes. Elections laws should have been discussed with the opposition as we had asked for comprehensive reforms".
"This government does not have the numbers to bring a constitutional amendment, so why lay it in the NA without consulting opposition? Such tactics cannot fool people as it is clear that PTI has lost control of its MPs and it should remember the horse-trading it did in the Senate chairman elections. Electoral reform is an important duty and one fails to understand why the government wants to rush it. This is problematic on so many levels," she added.
"Fafen and civil society organizations working to foster democratic values in Pakistan had advised the government that it is unwise to bring a constitutional amendment one month before the elections as the timing makes it political but the government did not pay any heed to this, but instead they are creating conflicts between constitutional institutions and their mandates" she added.
Vice President PPPP Senator Sherry Rehman concluded by saying, "The Presidential Ordinance changing Senate elections balloting is entirely mala fide in intent, and represents an attack on the parliament, the election commission, the courts and the constitution. It is a deliberate attempt at making the senate elections controversial and PPP will reject it at every forum".