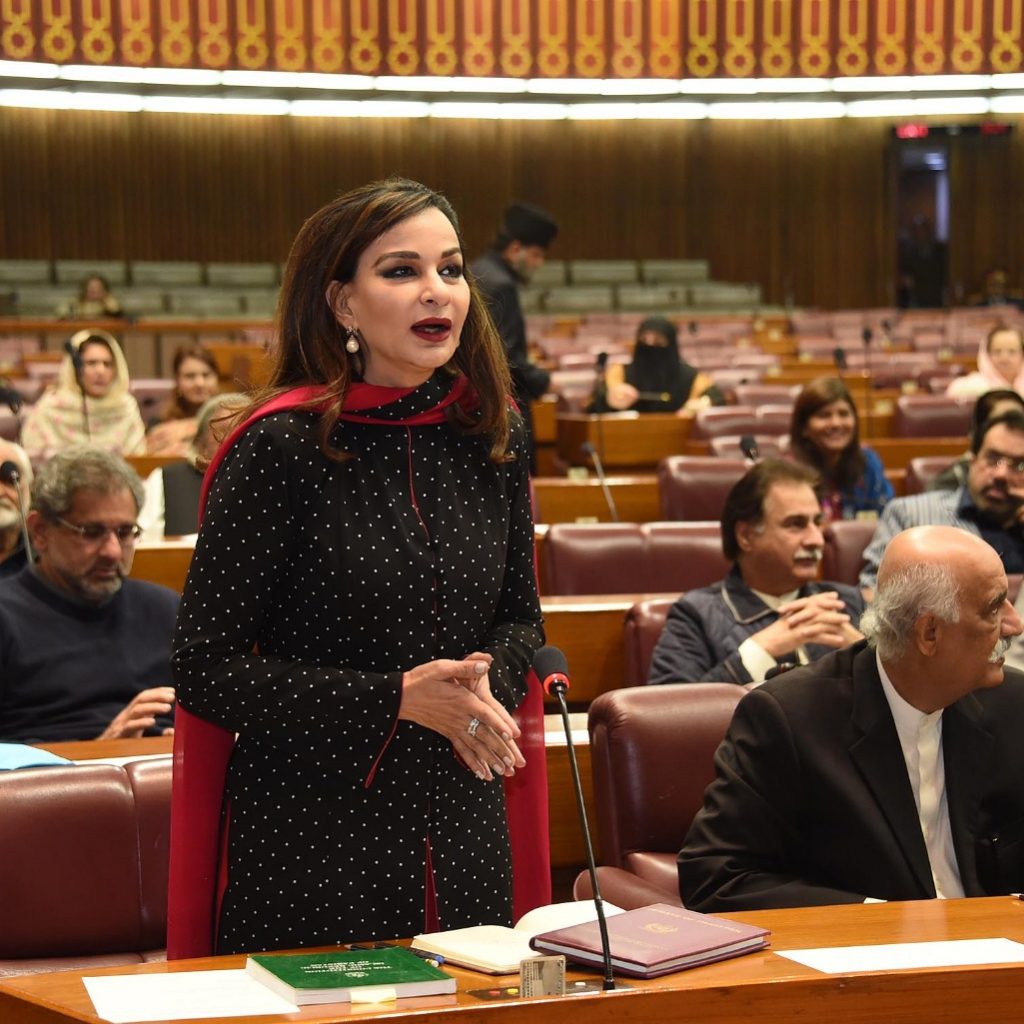 Islamabad, July 12, 2021: Thanking the Senate members on their support for passing her historic Torture and Custodial Death (Prevention and Punishment) Bill 2021, Pakistan People's Party Vice President and Chair Foreign Affairs Senate Standing Committee, Senator Sherry Rehman said, "There is currently no existing law in Pakistan which criminalises or explicitly defines torture. This Bill provides a comprehensive definition of torture, delineating its various constituent elements. Torture by police and other law enforcement agencies is endemic & prevalent in Pakistan. The inhumane practice is so common that it is largely considered a routine part of criminal investigation".
"As a signatory to international treaties, Pakistan has an obligation to criminalize torture but it is shocking that there is currently no existing law in Pakistan which criminalizes or explicitly defines torture. Now this legislation will provide a comprehensive definition of torture, delineating its various constituent elements. This is a substantive law which stipulates express penalties for torture ranging from imprisonment to fine. This is a much-needed law which is long due & will protect the lives & dignity of our people," she added.
She said, "Torture by police remains widespread due to impunity enjoyed by the perpetrators which in turn is fuelled by socio-cultural acceptance of violence, procedural and legal loopholes and lack of independent oversight of the police. The bill defines custody and expressly states that a person shall be deemed to be in custody during search, arrest and seizure proceedings, effectively extending protection against torture to those who are investigated by police officials. Custody also includes "judicial custody and all forms of temporary and permanent restraint".
"Torture in custody is widely used to obtain confessions from people, whether in the criminal justice system or vulnerable members of society in general, especially those with no connections in the corridors of power . If Pakistan is serious about dismantling the use of torture from its policing methods, then it must begin by dismantling the impunity with which the practice is routinely carried out in its most deadly forms across the country with impunity, especially in the lock ups of Punjab, where countless deaths via torture in custody have been reported last year. No province, however is exempt from this practice. Therefore, this Bill not only addresses torture in its rawest form, but also defines and lays out mechanisms of accountability regarding custodial rape and death. It highlights protocols regarding special protection from officials who one might have filed a complaint against. This gender inclusive Bill highlights certain methods of torture exclusively used against female victims and addresses every aspect of it meticulously," she added.
Discussing the salient features of the bill, she said, "It defines and criminalises torture, custodial death, custodial sexual violence, and prescribes penalties for it. The Bill also criminalises death of a person 'directly or indirectly caused by and substantially attributable to acts committed upon the deceased while in custody or after his release from custody'. The Bill also explicitly criminalises sexual violence committed in custody, defining the aforementioned as 'rape' or sexual abuse' or 'any kind of sexual violence on a person…irrespective of the sex and gender of the perpetrator or the victim'.
"The bill establishes a comprehensive complaints and investigation procedure. This framework effectively removes the possibility of police making arrests without warrant and initiating the investigation into complaints of torture on their own- there is now a layer of scrutiny, oversight and regulation from the court, to ensure that complaints of torture are actually investigated. The Sessions Court will now play the main role is taking cognizance of cases and ensuring that investigations are initiated into complaints of torture," she added.
Highlighting the penalties, she said, "It stipulates express penalties for torture ranging from imprisonment for a term of three to ten years, as well as a fine which may extend to two million rupees. Importantly, it also provides penalties for those public servants who have a duty to prevent the commission of torture and 'intentionally or negligently' fail to do so. It also provides penalties for those public servants who incite or instigate the torture of any person".
Addressing the recent videos released by Usman Mirza from prison, she said, "On one hand there are people who are being tortured by the police and here we have this man who has committed heinous crimes but is recording videos from the prison. Why does he have all these facilities? We have not undertaken the reforms necessary to address the prevalence and severity of police violence. The police often face no consequences and enjoy impunity for their abusive conduct. This comprehensive law is for the protection of the vulnerable and has a mechanism for accountability, data collection, punishment and redressal".