Quetta Commission Report exposed govt failure on NAP,  Sherry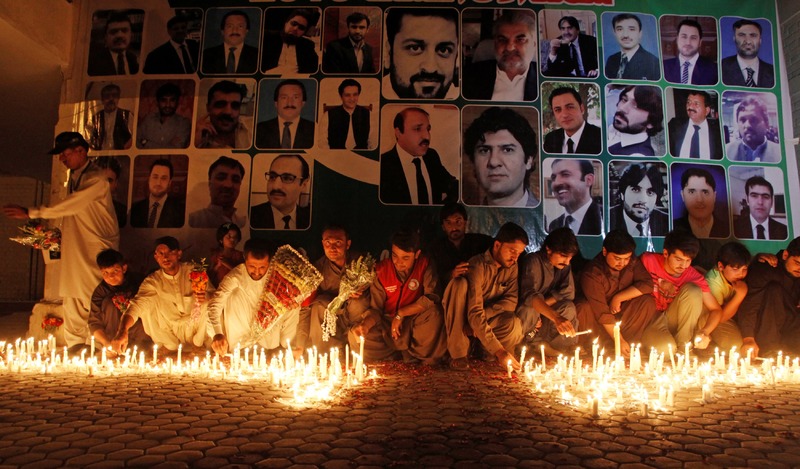 Picture Credit Reuters
Islamabad, December 17, 2016: Vice President PPPP, Senator Sherry Rehman citing the new Quetta Commission report, condemned the failure of the National Action Plan and the government's inaction two years on, after the Army Public School attack in Peshawar.
"The shocking level of inaction revealed in the Quetta Inquiry Commission Report is an indictment of the Balochistan and federal government as well as NAP," said the Senator.
The NAP was established by the government in the aftermath of the APS attack in 2014 where 141 people including 132 children were killed when terrorists opened fire at the children and school staff.
Rehman stated, "Today marks the second year of a heinous attack that should have never happened. As citizens, we cannot simply move on from something like this and condone serial inaction as exposed in the report. Prayers and messages of condemnation will no longer suffice".
Combating terrorism is a persistent and serious issue that requires a strong strategic plan. The Quetta Inquiry Commission Report exposed how NAP's poor planning and lack of government oversight has lead to its monumental ineffectiveness.
The report also revealed the Interior Ministry's unreliability and its seemingly non-chalant approach towards the very real threat of terrorism.
"The Commission has unmistakably called out the Interior Ministry for its systematic failure in almost every aspect where it should have been acting to counter-terrorism. The details of the report reveal a trail of bureaucratic paralysis and criminal neglect in which the Interior Ministry also failed and delayed to proscribe terrorists. Upon reading the findings of this report, what further evidence of inaction do we need?" questioned the Senator.
"According to the report, it seems that even the Convener of the Implementation Committee of the National Action Plan had been allowed no significant role in pursuing goals. In fact, his answers revealed that the NSA does not even have access to data on terrorist attacks in Pakistan and has no clear role in National Internal Security Policy. It is obvious that no one is actually empowered by the government to implement NAP. I cannot comprehend the rationale behind this veil of smoke and mirrors that the NAP has become," exclaimed the Senator.
Emphasizing on the importance of democratic oversight and the urgency of national action against countering violent extremism before it swallows more innocent citizens and law enforcers, the Senator said, "Everyone has a stake in curbing terrorism. PPP has said time and again that we stand united with all those who are in the frontlines in defending Pakistan; that is why we are insisting on reconstituting the National Security Committee of Parliament. But the government is resisting any input or oversight despite promises in the Kashmir APC," concluded the Senator.