Keynoting at the National Defence University's National Seminar on Peace, Security and Governance in Karachi, Sherry Rehman said that proscribed outfits are involved in the Safoora bus carnage that left more than 45 people, belonging to the peaceful Ismaili minority community, dead.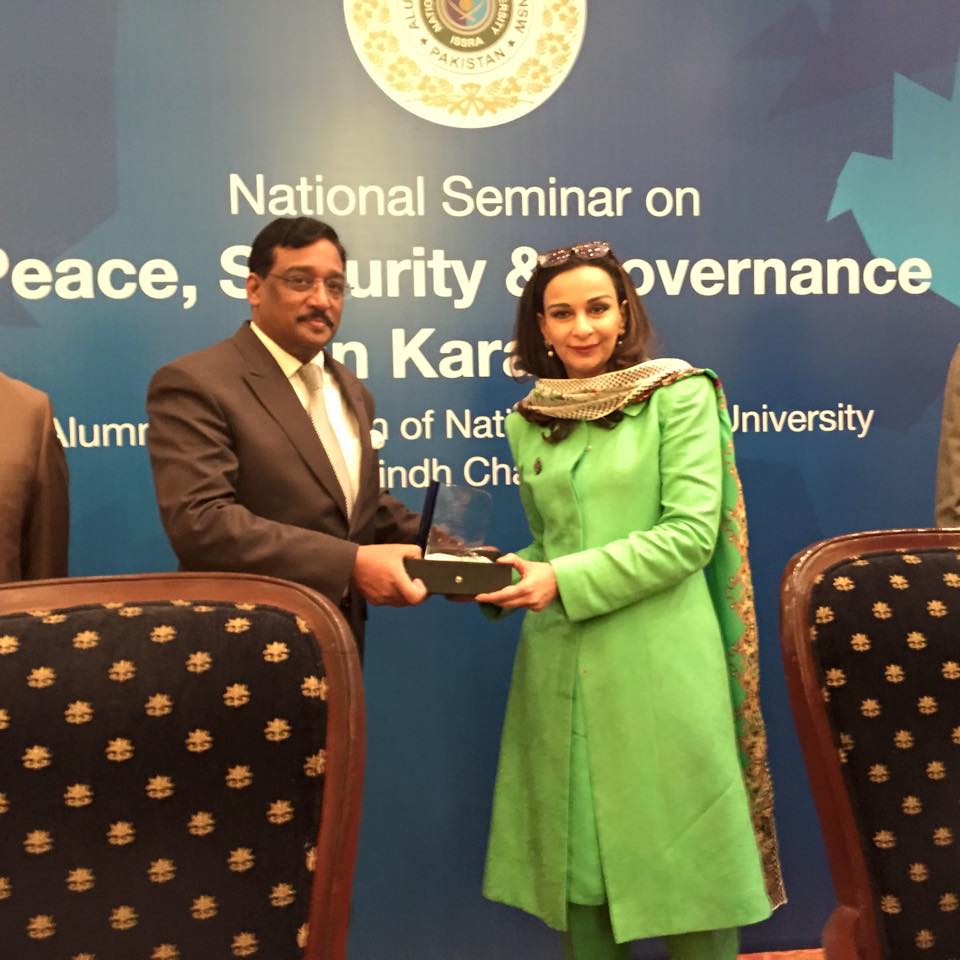 Rehman, Vice President of the PPPP and President of the Jinnah Institute, said banned organizations are active in deteriorating the law and order situation in Karachi. She added that indiscriminate action should be taken against all these groups.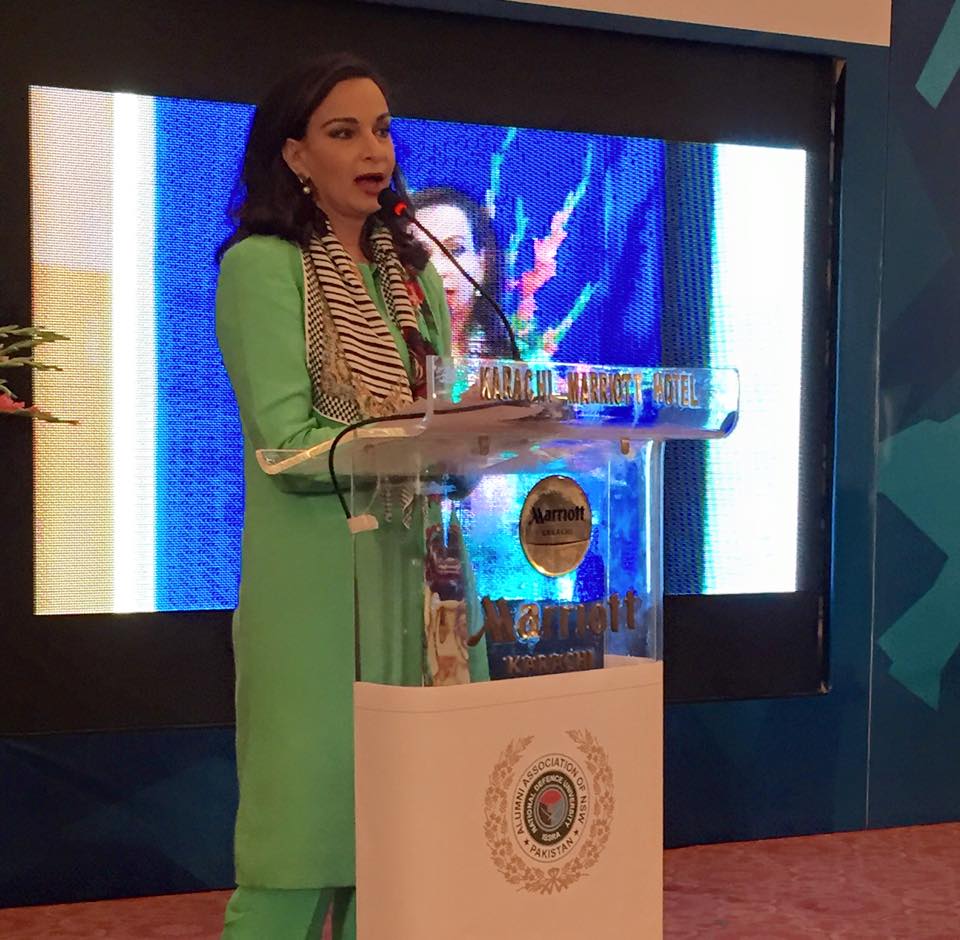 The former ambassador to the US said the provincial government is adopting measures to improve police system in the port city.