PPP supports China's principled position on South China Sea, says Sherry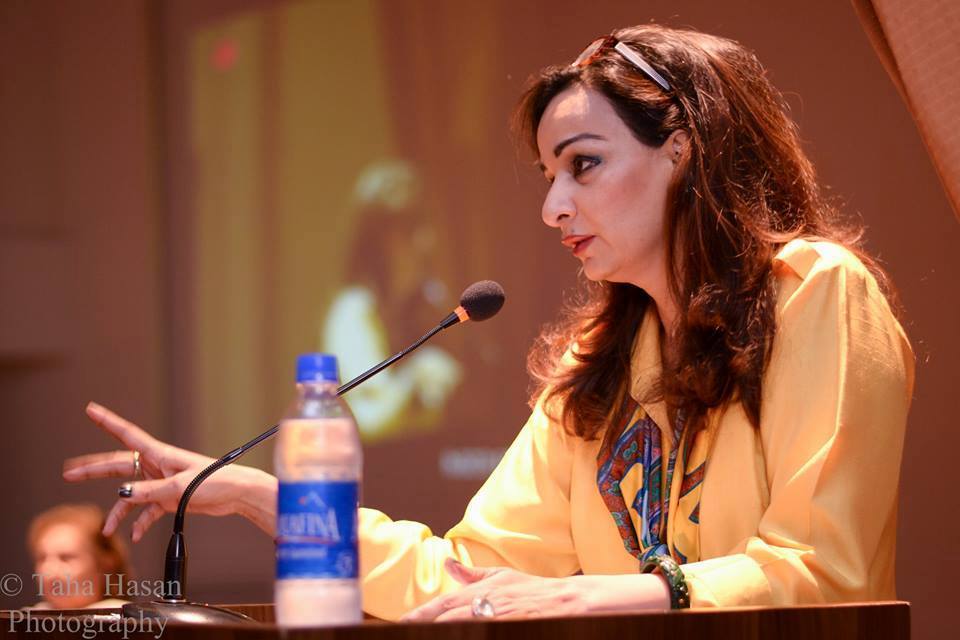 Islamabad, June 4, 2016: Reviewing political parties ties with the Communist Party of China after a bilateral meeting between the former and the PPP on their digital platform, Sherry Rehman, Vice President of the PPP said that the Pakistan Peoples Party has always been, and remains committed to, cementing Pakistan's relationship with the CPC and People's Republic of China. "Our friendship with the Peoples Republic and the Communist Party of China has only gained strength over successive generations of both the parties."
"It is true that Pakistan's strategic relationship with China was conceived by Shaheed Zulfiqar Ali Bhutto, cultured by Shaheed Mohtarma Benazir Bhutto, cemented by Asif Ali Zardari and will now enter a new phase of further cooperation with the younger cohort of leaders in both countries under Chairman Bilawal Bhutto."It was through President Asif Ali Zardari's multiple visits to Beijing that the groundwork was set for the China Pakistan Economic Corridor, a flagship project of President Xi's bold 'One Belt One Road' initiative for regional connectivity across the Eurasian landmass.
Commenting on the progress of joint ventures, she said that "Pakistan Peoples Party remains wholly committed to, and will continue to make all possible efforts for the smooth and effective implementation of the CPEC. As a project that could connect multiple regions, the CPEC will not only strengthen Pakistan-China ties, but spur better relations between countries in an evidently tense regional environment.
The PPP is firm in its belief that the CPEC can act as a force multiplier for Pakistan and we will continue to work towards its optimal realization to this end."
Rehman was emphatic in reminding all that it was under President Asif Ali Zardari's leadership during the last PPP government that the stage was set to scale up the bilateral relationship between China and Pakitan and crucial milestones accomplished to advance durable economic and strategic cooperation between the two countries.
Rehman also said that the PPP has also played a leading role in forging a political consensus on the significance of Pakistan's relationship with China, including the historic awarding of Gwadar Port entry to Beijing to facilitate the broad vision of economic interdependence. As a result, there is a national consensus in Pakistan regarding the primacy of our ties, reflected by how this relationship continues to be viewed as an all-weather friendship in both countries.
On a discussion on the South China Sea she said "in an age of growing global changes the PPP also supports the People Republic of China's principled position on the South China Sea. We believe that disputes related to the South China Sea should be settled through a consultative process between concerned stakeholders and negotiations based on bilateral agreements and the Declaration on the Conduct of Parties in the South China Sea (DOC). We respect the efforts made by China and other ASEAN countries to promote peace and stability in the South China Sea, and will continue to support such efforts."