ISLAMABAD: With New Delhi sending veiled warnings that the meeting of Prime Minister Nawaz Sharif and his counterpart Prime Minister Manmohan Singh on the sidelines of the UNGA in September might be called off, Jinnah Institute president and former ambassador to the US, Sherry Rehman, says sustained and uninterrupted bilateral dialogue between India and Pakistan is an urgent prerequisite for South Asia.
"Making an argument for pro-active leadership instead of strategic drift, incidents such as the ones on the Line of Control in Kashmir should act as a spur to dialogue, not a deterrent," she said.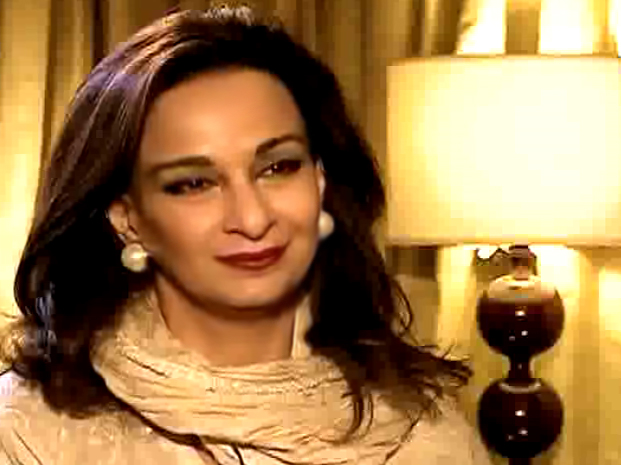 Rehman was speaking just a few days ago at a closed door meeting to New Delhi's strategic community and later at the Jamia Milia Islamia, where she emphasised that India and Pakistan have a role in leveraging the moment, as the two countries whose conflict overshadows the region's politics, strategic options, trade, public narratives, and a chronology of missed opportunities.
"The impetus for the moment lies with India's ability to exercise political will, to seize the moment. The past cannot be changed but the future is yet in our grasp," she added.
It was time, said the former ambassador, that India ceases to see Pakistan "through a fairly outdated lens, whereas the larger arguments for normalisation remain bogged in an overgrown forest of mutual conditionalities".
On Wednesday, Pakistan denied that there had been any engagement with Indian troops across the LOC, and even at the diplomatic level. New Delhi protested at a lower lever, to the Pakistani deputy high commissioner, verbally.
Diplomats told The News that it is clear that to avoid skirmishes on the LOC, India has to exhibit some flexibility like seriously considering Pakistan's 2011 CBM, which New Delhi rejected. Through it, Pakistan had proposed to redeploy artillery and mortar 30 kilometers away from the LOC.
New Delhi is also adamant on not involving United Nations Military Observers Mission, saying it will not allow third party mediation even though the mission maintains an office in Srinagar.
Sherry Rehman interviewed by Jyoti Malhotra on "To the Point":

Meanwhile, highlighting the multiple issues that have become an impasse for the two countries including the Kashmir issue, LOC ceasefire violations, water-based rivalries and the 26/11 Mumbai attacks, Rehman said, "The momentum for peace, and for crafting a space that allows for both crisis management and sustained negotiations on new and outstanding issues is all the more urgent after the recent LOC incidents".
As Singh shies away from a 'conditional' Pakistan visit, Rehman called out for an ice-breaking gesture suggested where prime ministers of both countries, looking to meet at the sidelines of the UNGA, should invite each other to their capitals, and broaden the conversation. "Conflict and volatility triggers require imaginative leadership, not business as usual stalemates," she said.
As proxy war between the two countries continues inside Afghanistan, Rehman made it clear: "While Pakistan would support Afghanistan's political reconciliation and their refugee population until 2015, Pakistan cannot possibly be forced into the role of a cast-iron guarantor of a peaceful endgame as US/NATO forces transit out of Afghanistan, leaving in many places a security vacuum that has already begun to roil our eastern border and tribal areas. Islamabad has vital stakes in peace, as it cannot afford for terrorism to pick up pace again."
http://www.thenews.com.pk/Todays-News-2-195228-Amid-veiled-Indian-threats,-Sherry-urges-Indo-Pak-dialogue