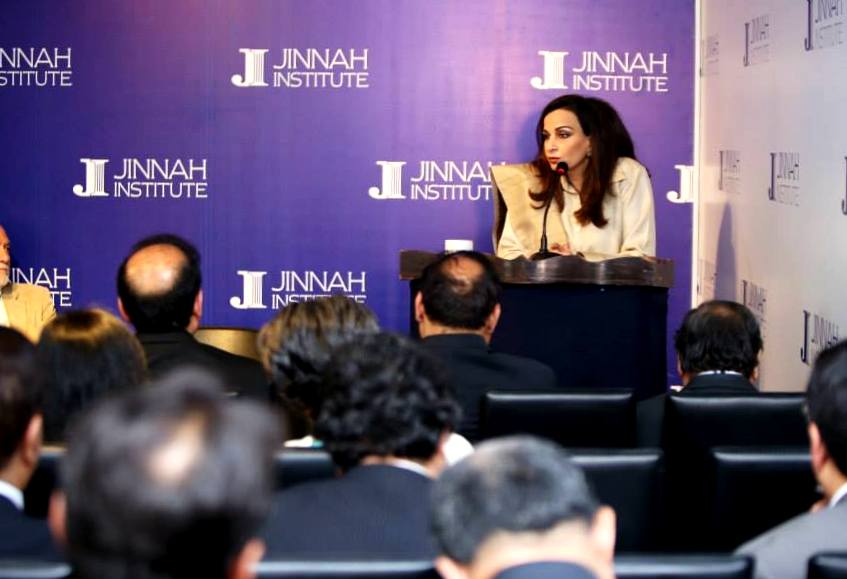 After the third year of hosting a lecture-panel for Grade 20 civil servants as they fulfill their promotion to Grade 21 formalities, Jinnah Institute has clearly become a staple for the National Management Course (NMC) at the National School of Public Policy (NSPP).
On Thursday April 24, as part of their course which includes visits to the Supreme Court, Parliament and Foreign Office, the delegation of senior bureaucrats visited Jinnah Institute and interacted with JI President Amb. Sherry Rehman, Honorary Vice President Amb. Aziz Ahmed Khan, and the institute's staff on key internal and regional challenges facing the country.
Discussing a broad range of strategic challenges and opportunities available to Pakistan, Ambassador Rehman maintained that Pakistan is facing the severest internal challenge from terrorism, which must be decisively addressed in a consistent policy where the state dominates both the narrative and the outcome. Without that, no peace or resolution of the ongoing strategic drift will find conclusion. Whatever course corrections Pakistan has made, or is trying to make in reaching out to its neighbours for peace will be wasted political capital without an unambiguous, time-lined mandate for Constitutional benchmarks in talking to terrorists.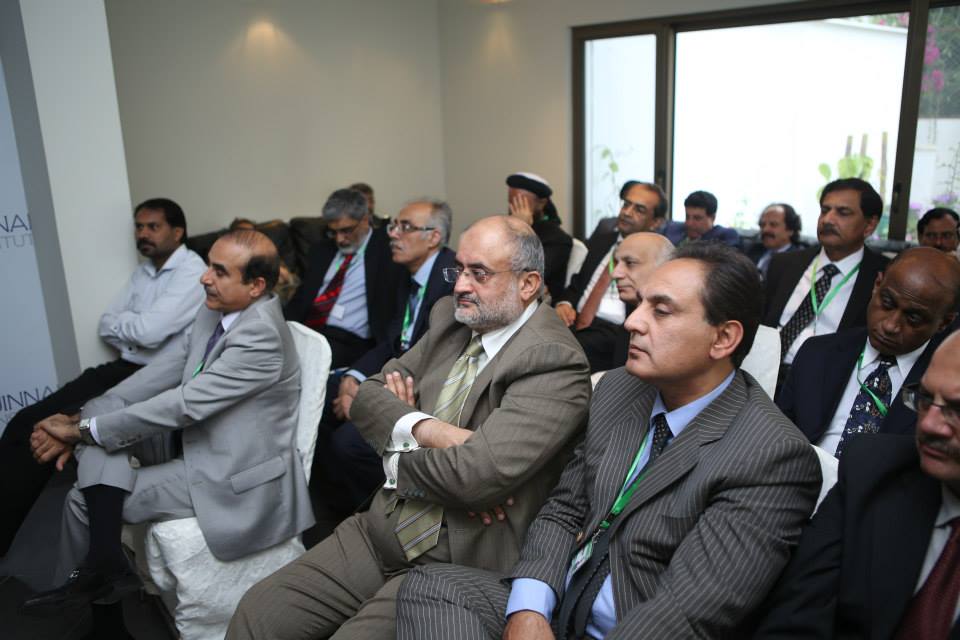 She noted that it was imperative for Pakistan and other regional players to avoid the trap of power-brokering in Afghan affairs. With regional transformations well underway, post-election scenarios in both India and Afghanistan would profoundly determine future security and stability in South Asia.
Highlighting Islamabad's 'no-favourites' policy in Afghanistan, which was initiated three years ago, Ambassador Rehman said that while this policy had now begun to yield a narrative dividend, outcomes were still unresolved with many leadership transitions going on to both the West and East of Pakistan. However, Afghan unwillingness to recognize the Pak-Afghan border will frustrate attempts to secure the borderlands in both countries against terrorists.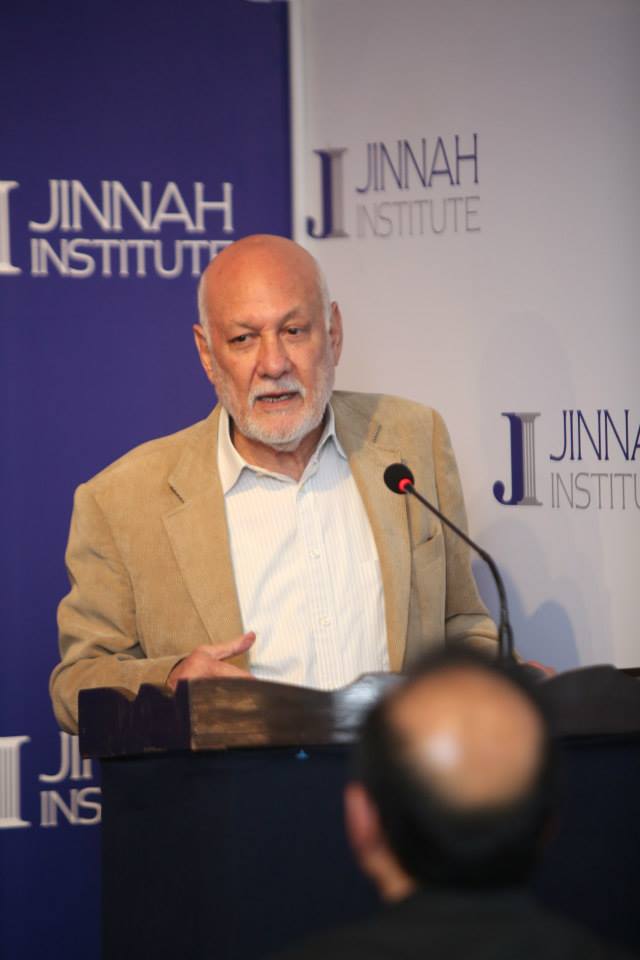 Ambassador Rehman stated that India was making its voice heard at multilateral forums on the basis of its economic clout. India's swing to the right may be temporary, but it will likely amplify its conditional diplomacy with Pakistan, especially if there is no resolution of the Mumbai episode trials.
Former ambassador​and JI Honorary Vice President Aziz Ahmed Khan discussed ​ Islamabad's outreach to both New Delhi and Kabul and emphasized that Pakistan could no longer afford to have favourites in Afghanistan and the recent elections in Kabul have visibly demonstrated the Afghans' commitment to democratic processes. "Treat Afghanistan as a country, not a problem", he stated, while adding that Pakistan's future dialogue with India was likely to be terrorism-centric, regardless of whoever came to power in the centre.
The briefing was followed by an engaging Q&A session with the visiting officers who raise​d​ questions on key internal and external policy debates.​ ​