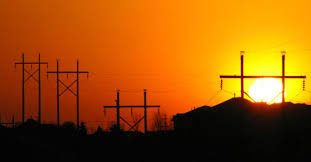 ISLAMABAD, May 9, 2018: Senate Opposition Leader, Senator Sherry Rehman, slammed the government for the worsening power crisis in Pakistan. "The government talks about the sanctity of vote but has provided no relief for the people of Pakistan. We have been hearing promises that loadshedding will end once and for all since 2013. They ran their campaign on this platform. Yet, here we are, living in an era of brutally long hours of unannounced loadshedding," Rehman said on the floor of the House.
Highlighting the consequences of major power cuts in the country, Rehman said, "Pakistan is suffering due to this excessive load shedding. I have been told that power cuts are around 7000 MW to 8000MW! During PPP's government, the price of oil was at $147 per barrel, but now the price of oil has dropped to $47 per barrel and somehow the problem continues to persist and worsen. Is there any plan on how to minimize this during Ramazan, given the projected extreme weather conditions? On top of all of this, the government is not at the very least, concerned about Karachi's industrial areas which are crucial for our economy. As a result, more than 150 textile mills have closed."
The government talks about the sanctity of vote but has provided no relief for the people of Pakistan
"I have been in meetings wherein the Chief Minister of Sindh repeatedly requested the federal government sovereign guarantees for renewable energy. This is important, considering the fact that Pakistan only generates only 1% of renewable energy from wind and solar sources while the global average is 15-20%. After 5 years of not being serious about it, the PMLN is now taking credit for the Diamer- Basha Dam. We could have generated surplus electricity had the government been serious about the energy crisis," reiterated the Vice-President of PPPP.
The Senator added, "It is also significant to point out that Pakistan generates 37% of its power from furnace oil. The government wants LNG imports to reach 30 million tonnes by 2022, up from just 4.5 million tonnes in a deal that is already marred by controversy. Why has the government given tax concessions for imported LNG but none for Pakistani gas?"
"The government is obliged to give answers to these questions. But once again we are being told all is well! Right now, it seems like we are talking to a wall," concluded Rehman.