Latest News & Updates
March 2, 2015 2:10 pm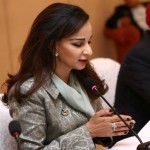 A track II initiative between India and Pakistan that is organised by Rehman's Jinnah Institute.
February 25, 2015 10:40 pm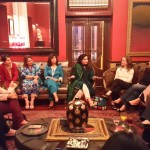 Sherry Rehman hosting and mentoring women in the workforce, in collaboration with the US-Pakistan Women's Council.
February 13, 2015 1:52 pm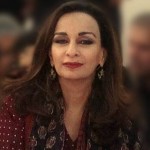 In her latest article for Newsline, Rehman analyses the turning point in Pakistan's relationship with its neighbours.
March 5, 2015 1:03 pm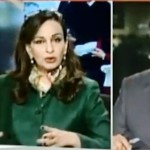 "Saarc Yatra" and foreign secretary level talks. Is there hope for resumption of unimpeded talks between Pakistan and India? Will the two PMs meet? Sherry Rehman answers those questions here.
March 4, 2015 1:35 pm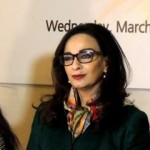 Sherry Rehman attends the summit as Guest of Honour, organised by Search for Common Ground & DANIDA
March 3, 2015 10:19 pm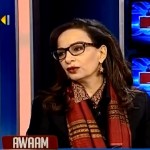 On Capital TV, Rehman talks about the Foreign Secretaries' meeting and India Pakistan relations