Latest News & Updates
October 22, 2014 6:14 am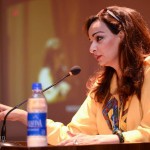 Interactive session at the Institute of Business Administration on the foreign policy of our country.
October 16, 2014 11:11 am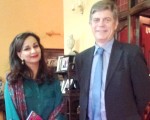 Head of the EU delegation, Ambassador Lars Gunar Wigemark with Ms Rehman in Karachi.
October 13, 2014 2:00 pm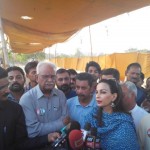 Briefing the media on the preparations for the PPP's October 18 rally at the venue in Karachi.
October 24, 2014 8:30 am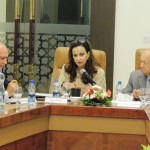 At roundtable "Where does Pakistan stand on Afghanistan? Key Challenges & Change since 2013″ by PIPS-CIDOB.
October 22, 2014 5:25 am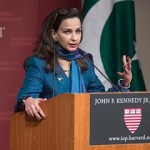 Sindh TV interviews Sherry Rehman
October 11, 2014 11:01 am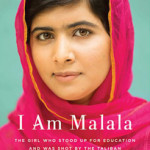 Talk show on Malala, the LoC and descontructing policymaking in New Delhi and Islamabad.